1 min read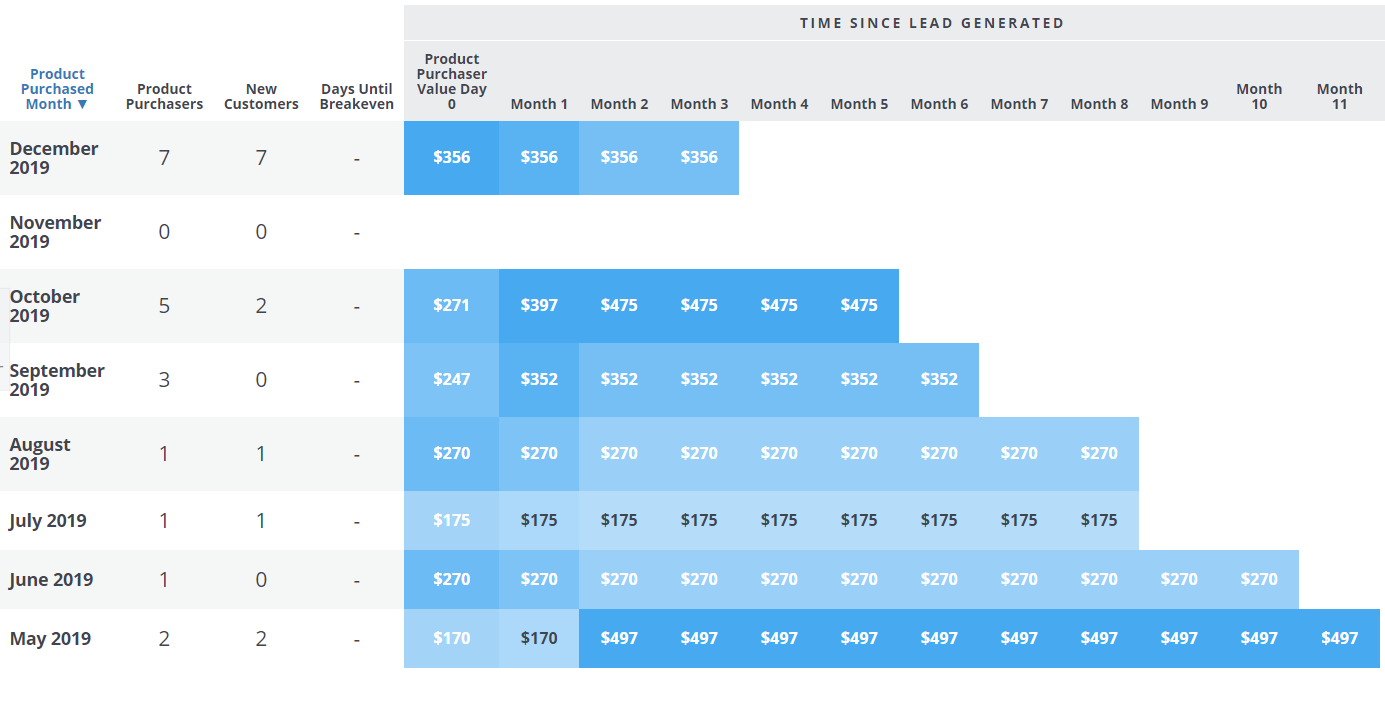 Wicked Reports is making it easier for you to look at your Cohort Reports. We've:
1 min read
Understanding how much money your leads continue to spend with you is an extremely important data point.
If over time Leads that you find through Source A tend to spend way more money faster than Leads who were found through source B, you would likely want to focus your efforts on Source A Leads.