Solve these common headaches:
Retain clients with provable ROAS

Solve GA4's direct conversions over your paid traffic

Client anxiety and micromanagement

Pressure to turn off cold traffic campaigns

Blended CAC goals

Clients who think the ad platform is the source of truth
Agency Clinic
Got a client attribution problem? Book a call with us;
it doesn't matter whether you're a customer.
Trusted by 500+ agencies...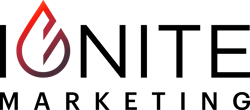 "Easily save thousands per month turning down or off the wrong campaign and make tens of thousands more turning up the right one."
Bobby Stocks


"We, as an agency, were able to scale our client's business. [Scaling] was almost impossible by using FB data."
Michelle Pescosolido

Retain Clients with Higher Facebook ROAS Proof

Better tracking and attribution leads to higher ROAS

which leads to happier clients.
Prove your value with real CRM and OrderIDs tied to Facebook, Google, Microsoft, TikTok, Pin, Snap, SMS, and Email clicks.
Retain Clients with Better Attribution than GA4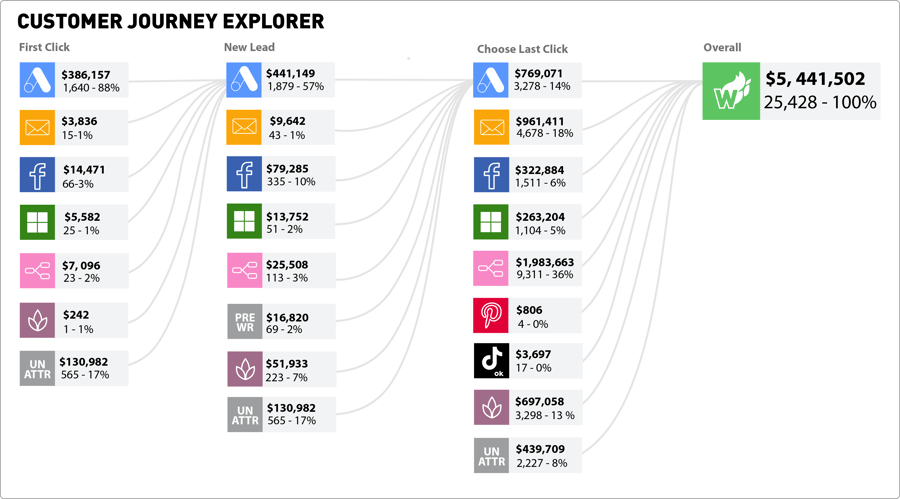 Direct, Branded Search, Email/SMS, Other

- They take too much credit inside of GA4.
Those channels could only convert if Paid Traffic drove people to those channels - but how can you prove that?
With FunnelVision and Wicked's customer journey reporting, it's easy: The Customer Journey Explorer shows that 42% of sales converted on email were driven from paid traffic clicks that captured first party data!
Impress Clients and Drive Optimization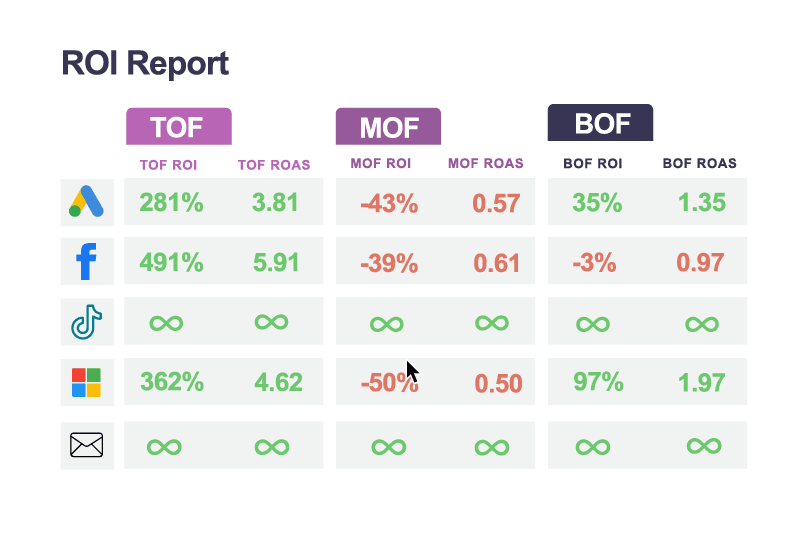 Using the BEST TOF ROAS and Attribution, agencies can ditch the pressure to turn off cold traffic campaigns when ROAS inside Facebook ad manager seems low.
Also move past the expectation of blended CAC goals that force bad budget decisions because Facebook ad manager can't prove the value that TOF is driving down the funnel.
"MAJOR PROPS to the team over at Wicked Reports! Attribution has been difficult to navigate and while there are so many solutions out there, we are most impressed with the Wicked Reports platform and most importantly the Wicked Team.

If you're on the fence about an attribution tool, message me we are happy to share our first hand experience

."
John Florey
CEO SAMA Labs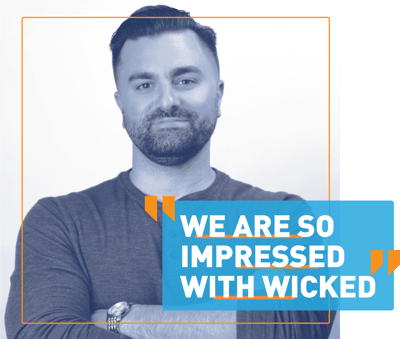 "The main reason why I decided to use Wicked Reports and recommend it to our clients is because as an agency owner I wanted to be able to scale effectively.

A lot of our clients who come to us have always had trouble scaling based off of Facebook attribution and their metrics

."




Bill & Michelle Pescosolido
The Lido Agency