Wicked Reports is the leader in full funnel, multi-touch marketing attribution software, built for digital agencies.

The relationship between agencies and clients can tricky: it depends on the issue and depends on the day!

Wicked Reports has helped many agencies successfully navigate those relationships with their clients -
where value is hard to prove and the agency is under pressure to perform.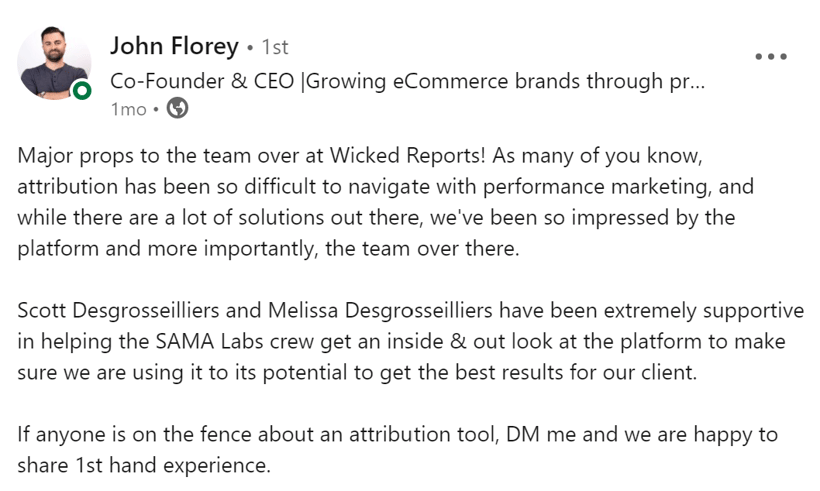 Agency Work Means we realized how to solve specific pain around digital agency problems

In our work with agencies, I have narrowed down seven specific pain points that agencies face and how Wicked Reports can solve these problems.

Every agency wants:

- Clients obsessed with provable ROAS
- Impressive Strategy using the client's customer journey data
- Ongoing education on full funnel marketing

One pain point we recently discussed over at AdLeaks is this:





The panicked client who insists on micromanaging from day 1.



This can negatively impact working relationships and of course results, but Wicked Reports has the solution!

In my nearly a decade of working with Digital marketing agencies, one thing I have learned is this:



The panic and micromanagement are due to fear.





The solution is education.



These two truths should be started in sales process, and constantly reiterated throughout relationship:



1. clicks (leads) take time to buy





2. patient ad spend gets higher ROAS than antsy ad spend.




wicked reports solutionS to this problem

Step 1

How?

Google Analytics Acquisition report – show the sources of revenue for a given day. (this is Google Analytics' version of marketing attribution - which, by the way, they are getting rid of popular attribution models in May 2023)

"Direct", "(Other)", Email, and Organic Search = must have been influenced by another channel!

Why?

Get agreement that these channels only convert due to other channels driving awareness and engagement.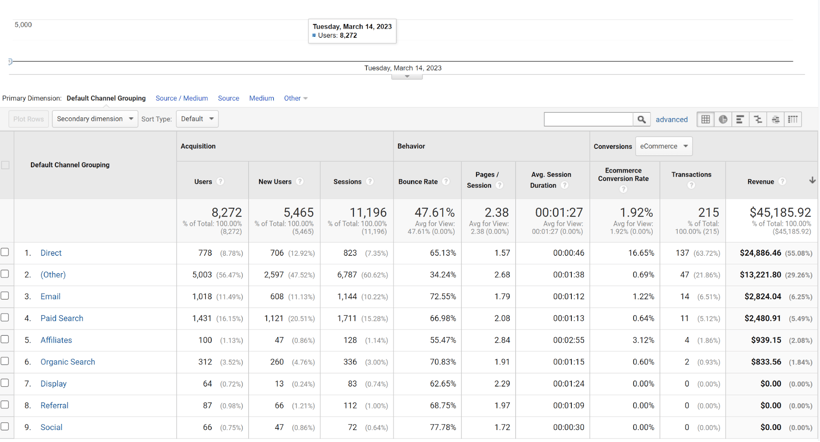 Step 2
Why?
First Click Sales Velocity – Use client's data to show how long it takes to convert from the time of the first click to the time of the 1st order

How?

Data evidence of the customer journey taking time.

This supports the need for a full funnel strategy, and different measurement than Google Analytics or Facebook has to offer.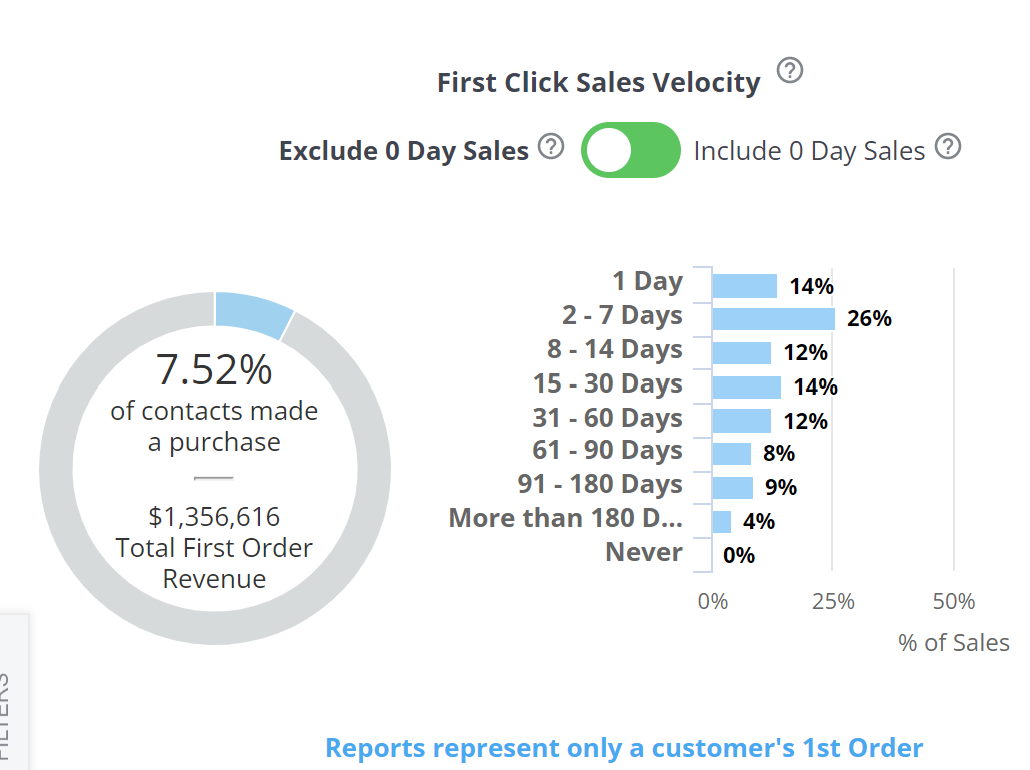 Step 3

How?

Facebook Funnel Vision Percentage of Revenue and order overlap stats
(See my 2 minute demo on Funnel Vision here)

Why?

Emphatically shows the need for top of the funnel Facebook ad spending – 67% of sales come from top of the funnel!

This supports the need to spend on Facebook cold traffic, and to measure it correctly – it does not look profitable inside Facebook ad manager.

Order overlap show orders that have multiple Facebook campaigns assisting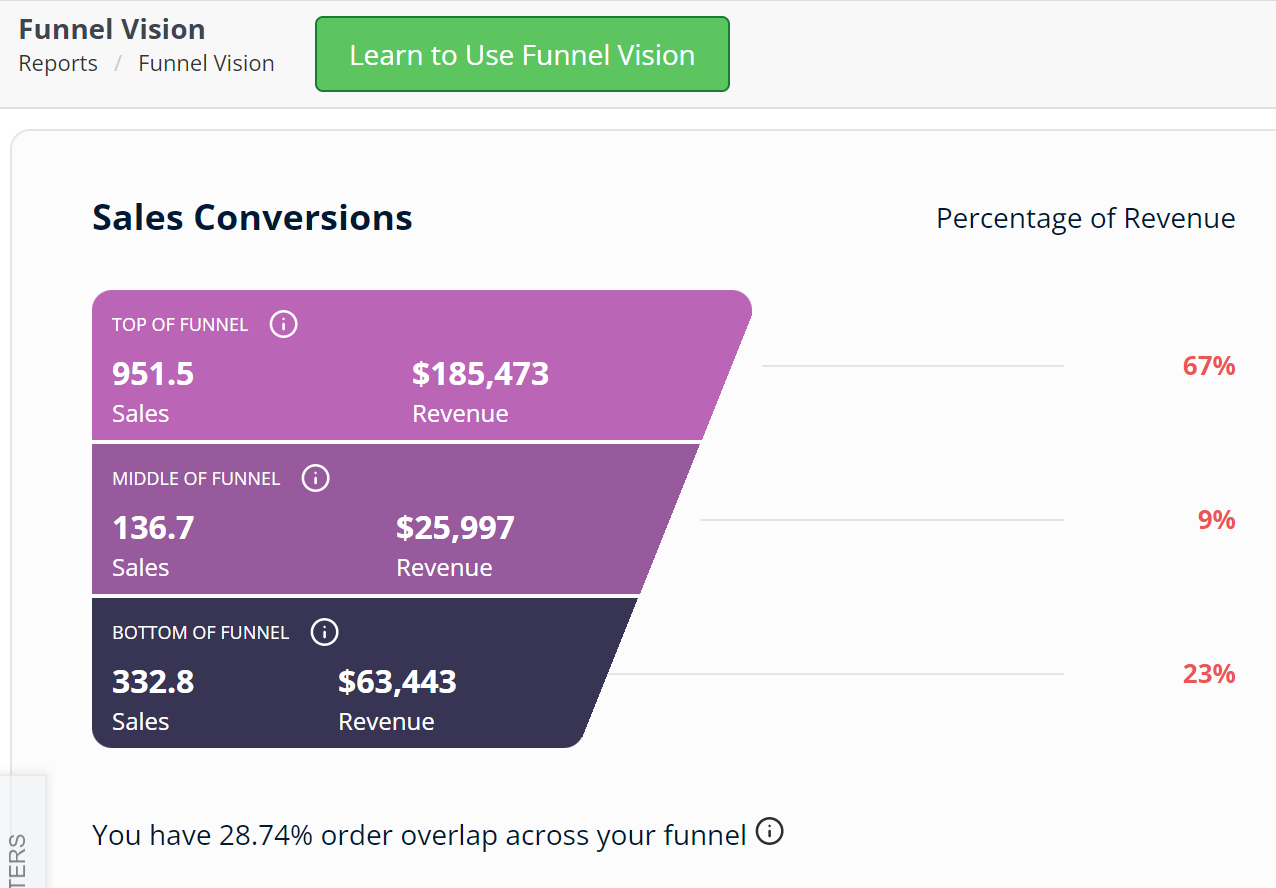 Step 4

How?

Visual Customer Journey – Reverse Engineer how last click sales conversions on one channel were driven by other channels. In this case, email has 9 different channels that assisted the journey!

Why?
Visual data evidence of the customer journey taking multiple channels.

This supports the need for a full funnel strategy, and different measurement than Google Analytics or Facebook has to offer.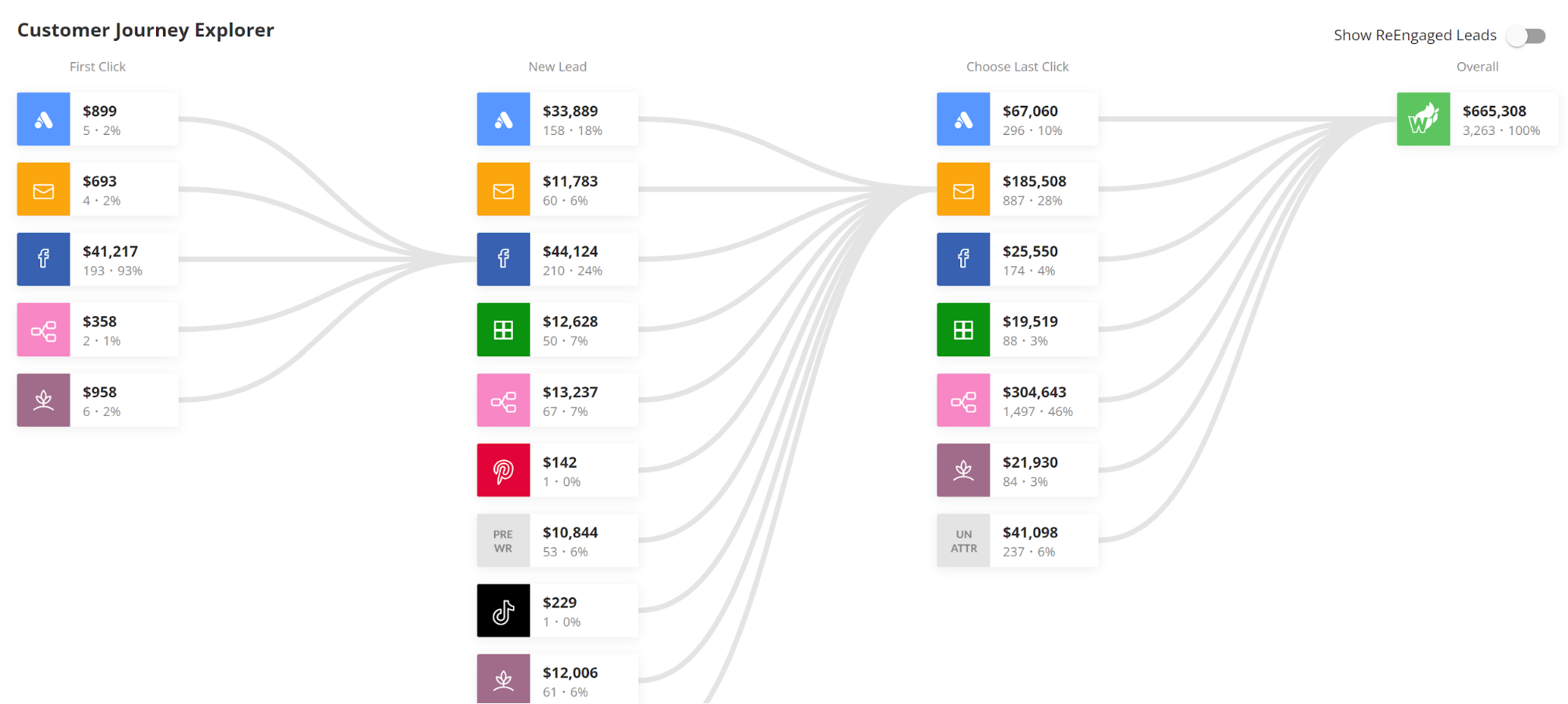 Step 5

How?

New Lead Cohort – Use client's CRM and Shopping Cart data to show increase in lead value over time.

Why?


The higher the lift over time, the less ROAS needed on day 1 of lead capture campaigns.
The higher the lift over time, the more you need to drive traffic to optin first, then retarget for sale.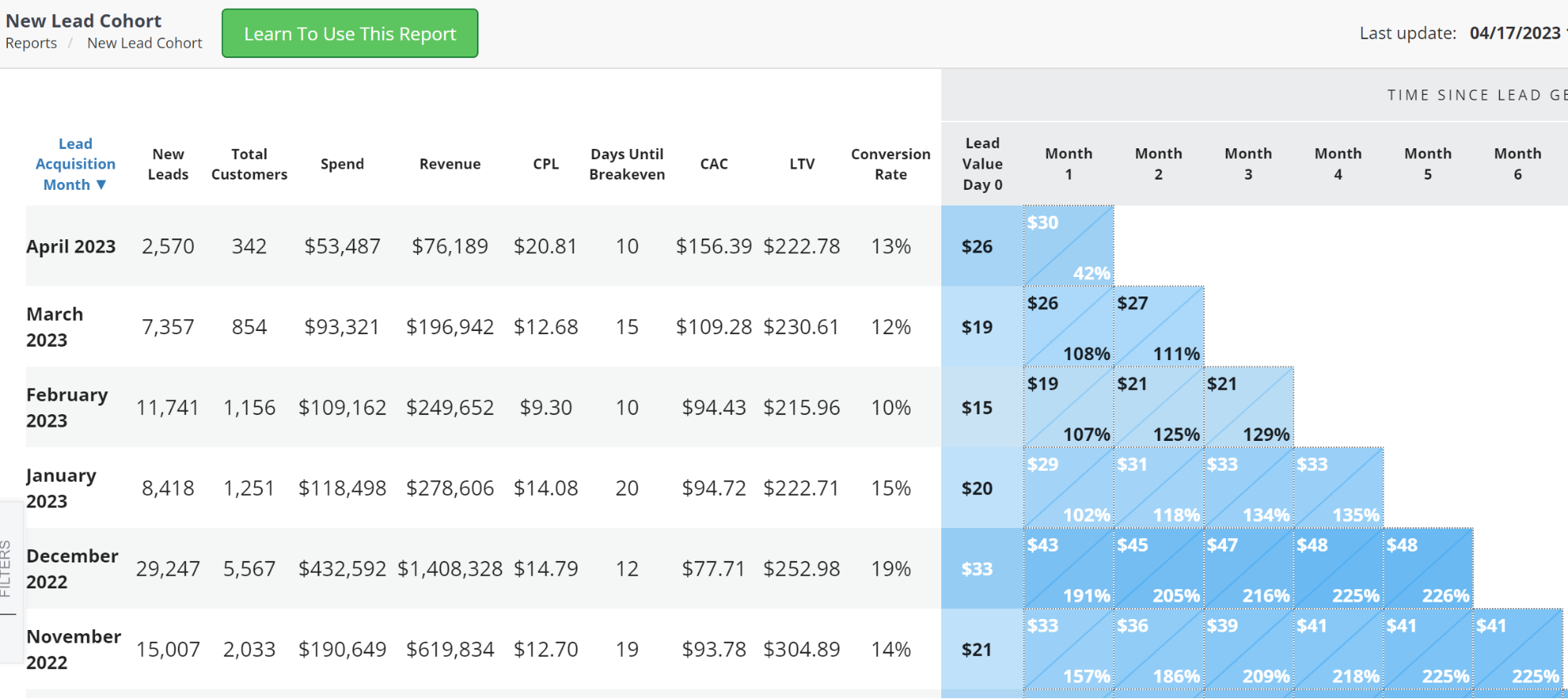 When your clients are worried about a sky high CAC and insist their campaigns are not doing anything, you will be armed with Wicked Reports data - the proof is in the reporting!

You'll be able to reassure them (and educate them) that Leads take time to buy and that their great Facebook ROAS (that you, their agency has been driving =) is due to the TOF conversions.

Watch the whole webinar here. 📺 (we are solving a ton more pain points, including escaping the dreaded blended CAC and avoiding other agencies poaching your clients)

Get a free guide to how Wicked Reports compares to other marketing attribution software. 📓

Book a call with our agency specialist 🔍
(Agencies get special pricing + dedicated customer support)