Easily Connect contact & order sources, Facebook & Google With Wicked Reports

Simple integrations
take minutes to set up

Connects with leading advertising, CRM, and ecommerce platforms

Set it and forget it ad spend, conversion, and email tracking
CONNECT YOUR ADVERTISING & ECOMMERCE PLATFORMS
Wicked Reports works with the world's most popular brands





Google Ads & Facebook integrations enable automatic tracking links and monitor ad spend


Auto-detection of one-time sales, repeat buyers, and subscription sales for attribution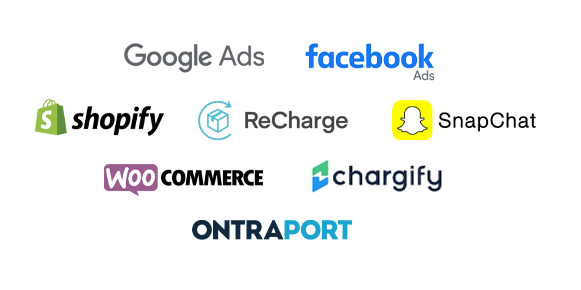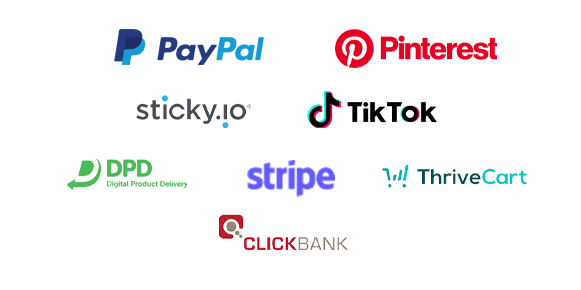 INTEGRATE CRM, EMAIL, AND MARKETING AUTOMATION

Don't see your CRM on our list?
Zapier

lead and sale conversion connects for everything else.

Auto-tag email clicks for many CRMs for bottom of the funnel optimization

Detect lead conversions accurately and effectively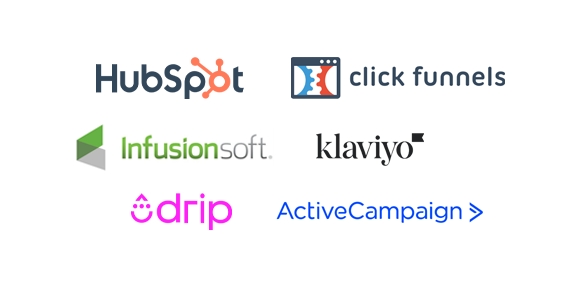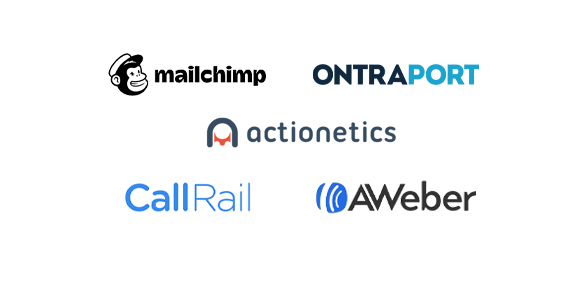 EASY SETUP
done once,
done for good
The minute you connect your channels,
you're good to go.No need to reconnect or authorize your integrations more than once. After initial setup, the Wicked Dashboard takes it from there.
Our Integrations connect with every element of your marketing



Advertising
Automatic tracking links



E-Commerce
Payment software connects to enable ROI attribution from every sale



CRM
Automatically keep track of your leads



Marketing Automation
Keep tabs on lead nurturing and retention campaigns
TAKE ACTION WITH CONFIDENCE
Avoid

mismanaged

campaigns
Relying on data that you can't trust will cost your business big time. The data you see in your Wicked Dashboard takes into account every ad, every lead source, and every website conversion.