A SINGLE SOURCE OF TRUTH
ALL YOUR MARKETING DATA FROM ALL CHANNELS,

ALL IN ONE PLACE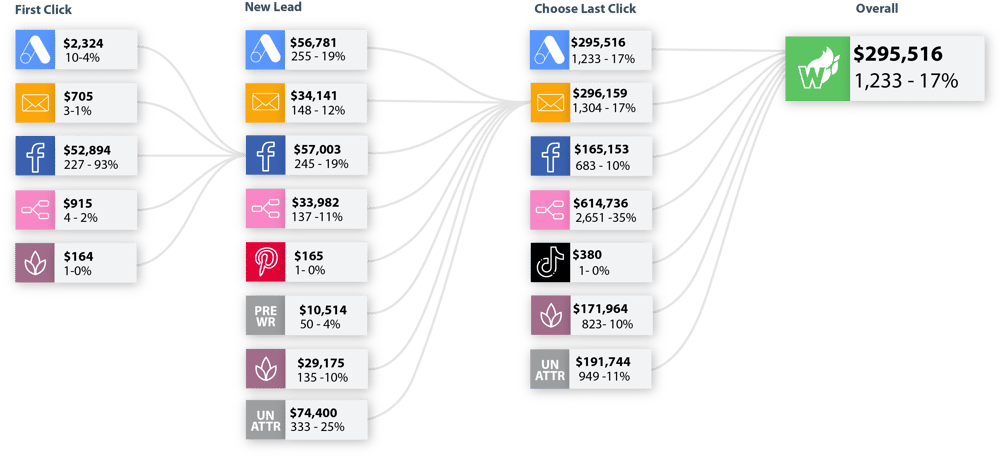 accuracy drives insights
UNLIMITED ATTRIBUTION TIME WINDOWS AND LOOKBACKS MATCH HIGH CUSTOMER LTV BACK TO COLD TRAFFIC
Snapchat Ad Spend ROI from Klaviyo, Shopify, and ReCharge 1st party data conversions.

Optimize your Snapchat Ad Spend at the adset and ad level across your cold and warm traffic campaigns - using accurate multi-touch revenue attribution.

Connect Snapchat Ad Spend to Klaviyo top funnel, and Shopify & ReCharge bottom funnel conversions
Snapchat Ad reporting does not reflect the reality of how subscription ecommerce businesses win online in 2022
Your cold traffic campaigns work hard to attract and get the email optin to Klaviyo


When those optins are converted via email or SMS (we track Attentive, Postscript, and Klaviyo SMS), Wicked chains it all together in our multi-touch attribution models


When the revenue recurs in ReCharge, we update the ROI of campaigns throughout the funnel automatically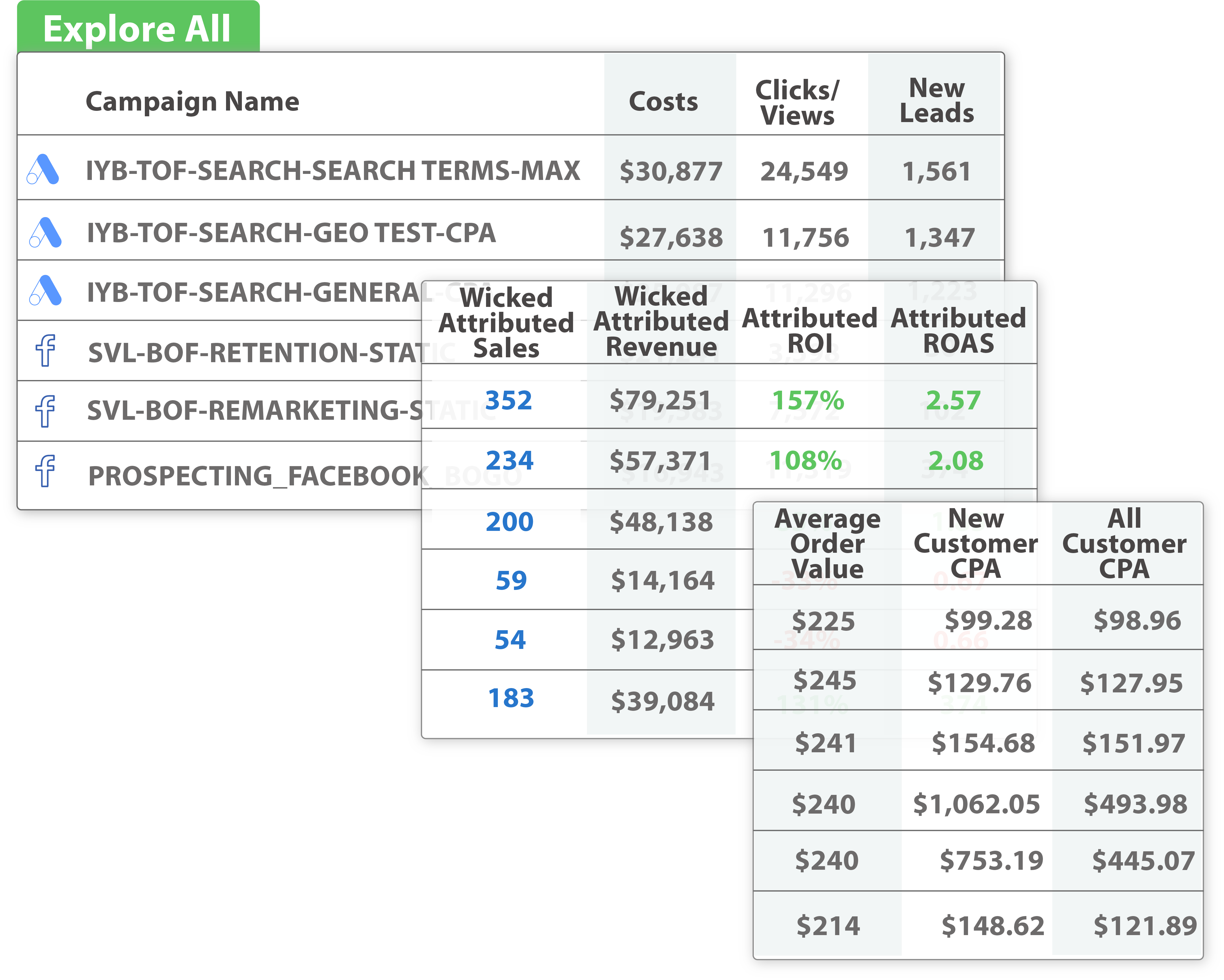 ATTRIBUTION TIME WINDOWS THAT UNDERSTAND COLD TRAFFIC CONVERSION TIME, ECOMMERCE, AND SUBSCRIPTION REVENUE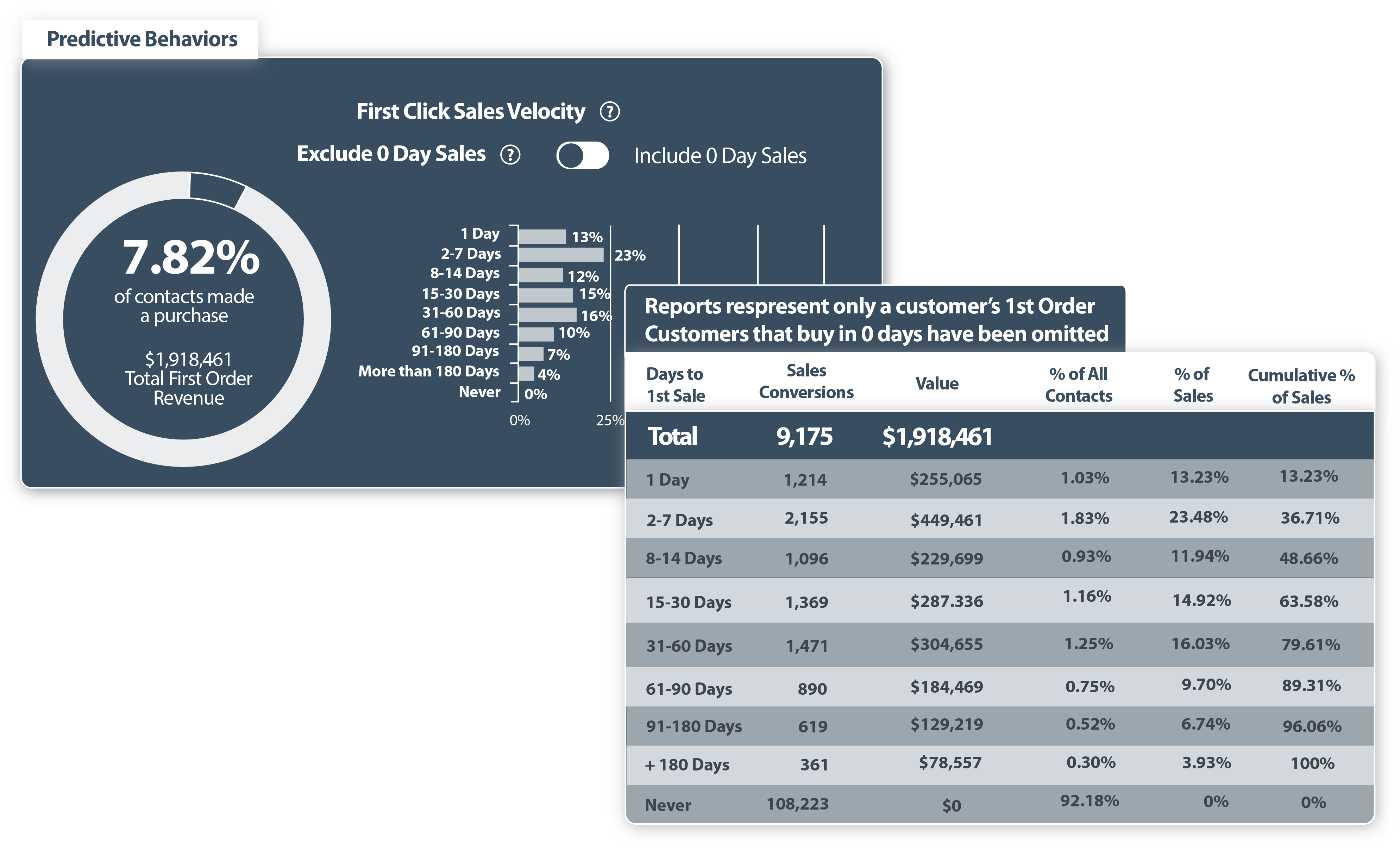 Cold traffic takes time to convert
Ad Platforms don't understand, attribute, or report on cold traffic ROI/ROAS correctly for ecommerce brands

Ad platforms merge cold and warm traffic in their results -
this leads to major challenges finding new eyeballs for your brand.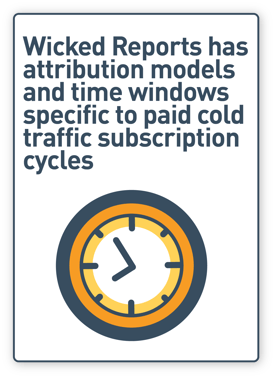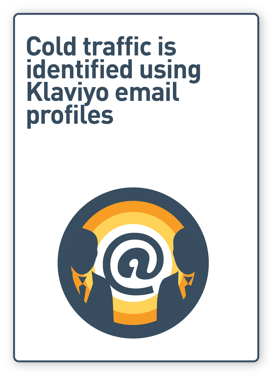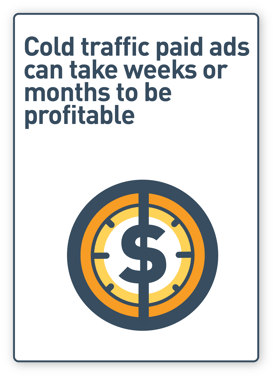 SICK OF
SPREADSHEET HELL?
You can't find clarity to optimize your ad spend without accurate data

Easy, 1-minute integration

Connect Ad Spend ROI to post 7 day click conversions from email & SMS

Verify and reconcile Klaviyo email optins to Snapchat cold traffic campaigns, keywords, and audiences

Real Shopify, ReCharge and WooCommerce revenue numbers for accurate ROI, ROAS, and LTV
Pre-built integration takes 1 minute
Coding up an API for revenue attribution is brutal
No more puzzling conversion data - you can verify every conversion because it's based on actual Shopify & ReCharge revenue.
We have patents-pending on subscription revenue attribution to cold traffic

1 minute integration

Gross vs net payments

New vs repeat customers

AOV, LTV, ROI, ROAS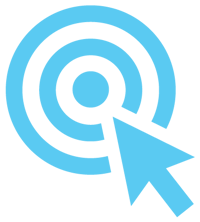 Advanced Customer Lifetime Value Reporting
Subscription and repeat customer revenue leads to high Customer Lifetime value - shouldn't your attribution reporting be built on this?
See impact of delayed subscription recurring revenue on cold traffic optin marketing

Find most and least profitable months

Leverage LTV in your customer acquisition strategy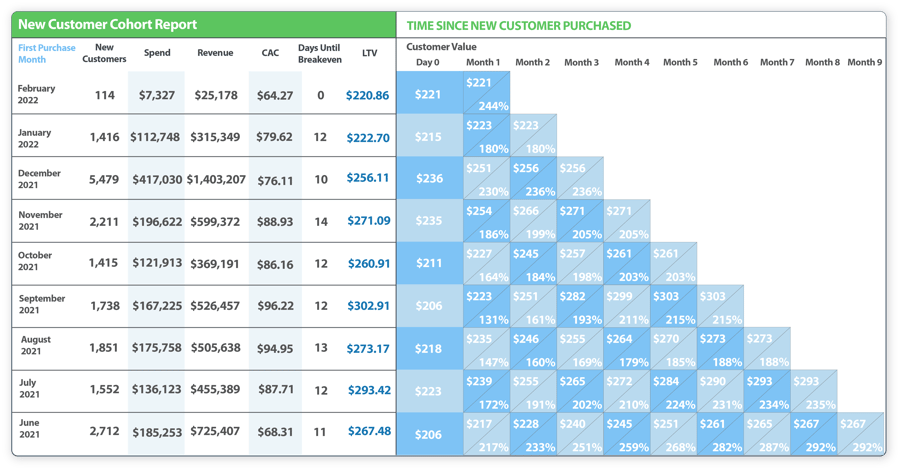 Fanatical Support


⦿ 24/5

Live Chat

Support
⦿ Dedicated Customer Success Manager + Live Zoom Consulting
⦿ Wicked Insights That

Analyze Ad Spend Optimizations
⦿ Wicked Playbooks With Step By Step Action Plans
⦿ Entire Team

Rigorously Trained & Tested

On Advanced Attribution
MARKETING ATTRIBUTION
PROBLEMS & SOLUTIONS