Playbooks Help You Take Action
Wicked Playbooks seek to fix a major problem shared by most modern analytics platforms — a lack of guidance.
Here's how access to Wicked Playbooks can help you grow your business by enabling you to understand and take action on your data.
Gathering data is only the first step. You have to understand how to take action on the data that you've collected. That's where Wicked Playbooks from Wicked Reports come in.
Discover the unique advantages of using Wicked Playbooks to leverage your gathered data into profitable action.
Cohort and LTV Reports
With Wicked Reports cohort and LTV reports, you'll get everything you need to understand...
How to determine the break-even dates for new leads
How to create an accurate budget for lead acquisition
Which paid media campaigns' yield are most valuable
How to see advanced customer LTV data at the ad, keyword, ad set, and email level. ROI Reports
ROI Reports through Wicked Playbooks helps you understand...
How to optimize paid campaign ROI with patented modeling for first click attribution, last click attribution, linear attribution, new lead attribution, full impact, and re-engaged leads
How to evaluate your organic lead acquisition
How to evaluate top, mid, and bottom funnel lead reengagement performance using Benchmarks Strategic and Tactical Guidance
Through Wicked Playbooks' Mission Control center, you're able to determine how to allocate the budget for all channels across your sales funnel.
You can also see the performance of each individual channel so you can understand which channels will produce the best results for you in the future.
Wicked Playbooks can help you: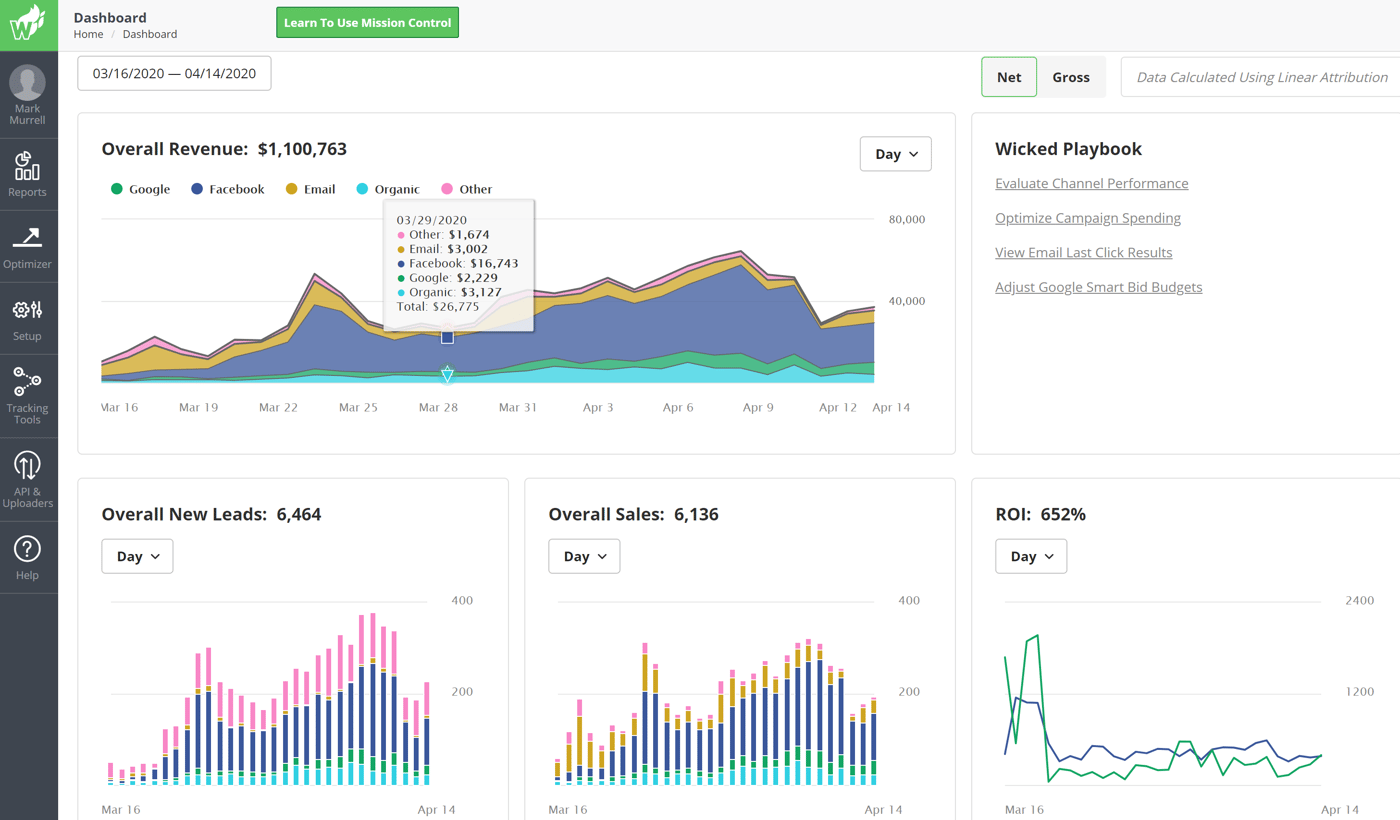 Wicked Playbooks resolve the problems that start because users either don't have the right data, they don't understand the valuable data they have, or they can't take that data and translate it into action.
Wicked Playbooks FAQs
What is a Marketing Funnel?

A marketing funnel is the process by which marketing prospects move toward a buying decision. It has many steps which include various marketing actions.

By gathering data that will help you better understand the customer journey and where your buyers are converting, you can optimize your marketing funnels by putting more effort into successful channels.

What is Cohort Analysis?

Cohort analysis is a form of behavioral analytics in marketing. Instead of examining data from all of your customers as a whole, it breaks all sales down into related groups.

What is an ROI report?

Wicked Reports ROI reporting uses attribution models mapped to specific campaign goals. We only use reliable 1st party conversions detected from your CRM and Order systems.

The ROI report uses the attribution model you select to attribute revenue to 1 or more specific conversions points in your marketing funnel. It is a huge edge to measure your marketing campaign goal with the correct marketing attribution model.

Choose an attribution model based on the goal of the marketing campaign. That allows you to measure the right conversion to real revenue. Read more on attribution models here.

What is a Marketing Benchmark?

Marketing Benchmarks help you compare your current results with a measure of success.

This can include data gathered from your competitors or your average historical sales numbers.

What is Lead Reengagement?

Lead reengagement is a form of marketing nurturing that moves your business' leads toward conversion. Cold leads are marketed to again in an attempt to make them into qualified leads once more.
Wicked Reports is for you if…
need a guided process for compiling your data into a manageable and understandable format.
You have a huge amount of marketing and advertising data but no understanding of what it all means
You're looking for actionable, business-oriented growth takeaways from your data
You want to understand how your business is doing in relation to your industry and competitors.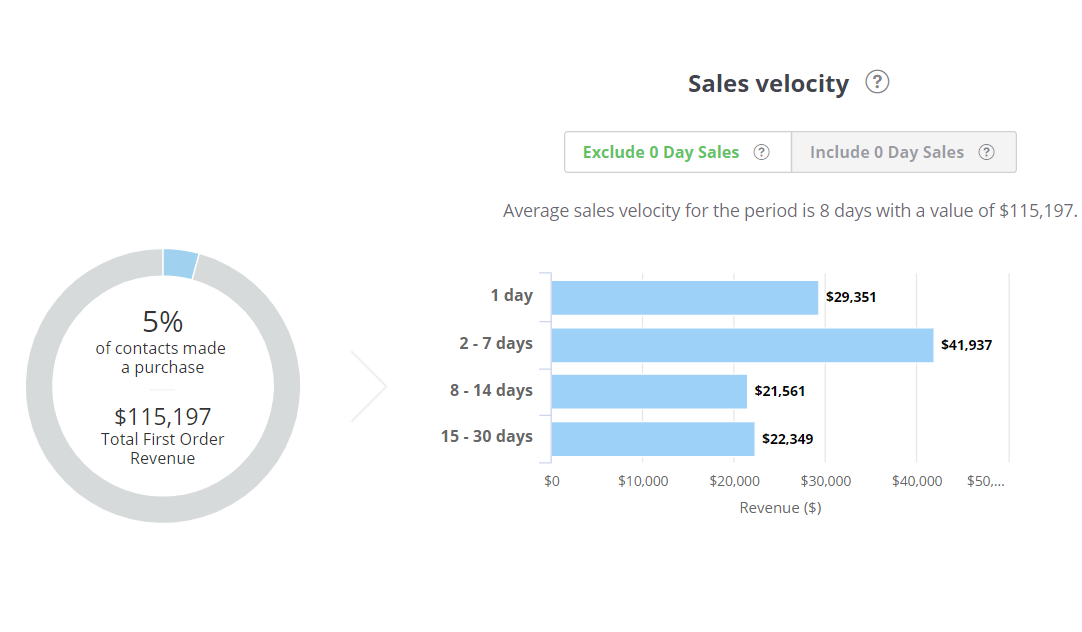 Most of all, Wicked Reports Playbooks are for you if you're looking to understand and take action on your data, rather than just collect it.
Get A Free Video Demo of Wicked Reports