- Case Study -
PlusThis
Learn how PlusThis More Than Doubled Their ROI From Paid Ads

Utilize Wicked Reports' ROI Reporting to Improve Customer Conversions.
PlusThis Needed To Know If Their Ads Were Converting to Free Trials, and If Those Free Trials Were Becoming Paying Customers
PlusThis is a SaaS company that provides a marketing automation toolkit to entrepreneurs.
They were running ads and found a disconnect between Facebook ad managers, the opt-ins they had coming in through their CRM (Infusionsoft), and their payment processor Stripe.
The numbers just weren't adding up.
Determining if a lead magnet was working to convert people to a free trial, and, more importantly if those free trials were converting to paying customers.
The company was spending a lot of time trying to wade through conflicting data using spreadsheets.
PlusThis knew they needed a tool to get accurate numbers, because the best they could do without one was, "iffy."
Using Wicked Reports, PlusThis was able to cut out half a day or more a week working in a spreadsheet and spend that time optimizing their ads, resulting in doubling their ROI from paid advertising.
Click play below to hear from Bryce Christianson, the PlusThis Marketing Manager, on how they nearly doubled ROI from paid advertising using Wicked Reports.
Goal
PlusThis needed one place for all the data to be accessible, to make it easy to see media buyer performance or present marketing performance to their leadership.
The company wanted to know exactly what ad led to paying customers what emails they clicked on to get into becoming a customer, what was their first click, what was their last click, every little thing that PlusThis wanted to base their marketing decisions on.
%
Nearly Doubled ROI From Paid Advertising
7X the Revenue from Paid Advertising
%
Cut Their Google Customer Acquisition Cost (CAC) In Half
Strategy
PlusThis used Wicked Reports to connect all their advertising sources and CRM into one, convient, easy-to-use dashboard.
Wicked Reports made it really easy by connecting all their advertising, CRM, and payment processing systems together in one dashboard.
Once PlusThis was set up on the Wicked Reports platform (within just a few days), they were able to make marketing decisions with just a 30 - 60 weekly call with their marketing agency, instead of hours manually inputting data into a spreadsheet and trying to make sense of it.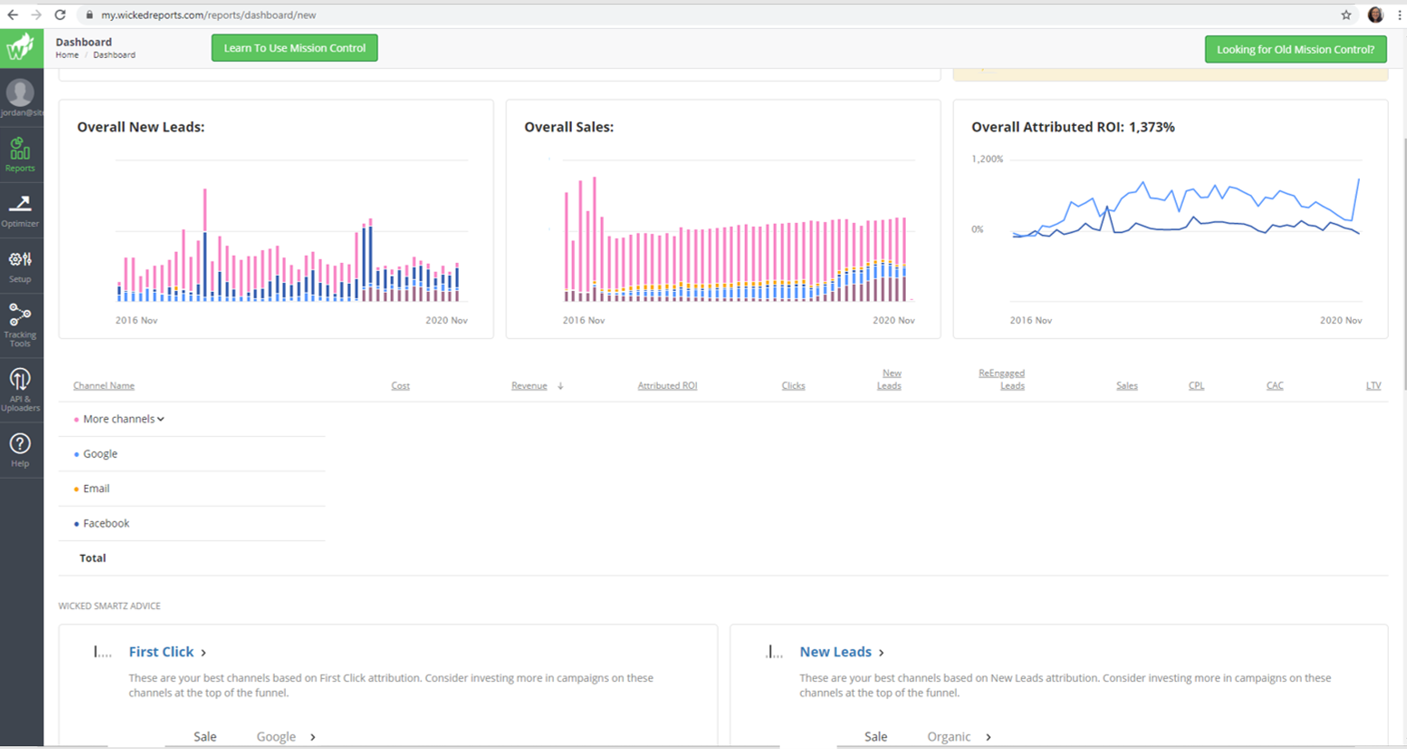 This allowed PlusThis to look at data on the fly during meetings and cut way down on their data collection and analysis time.
Communicating marketing changes and backing them up with data became easy.
This made ad campaign optimization results and ROI results obvious to media buyers and company leadership.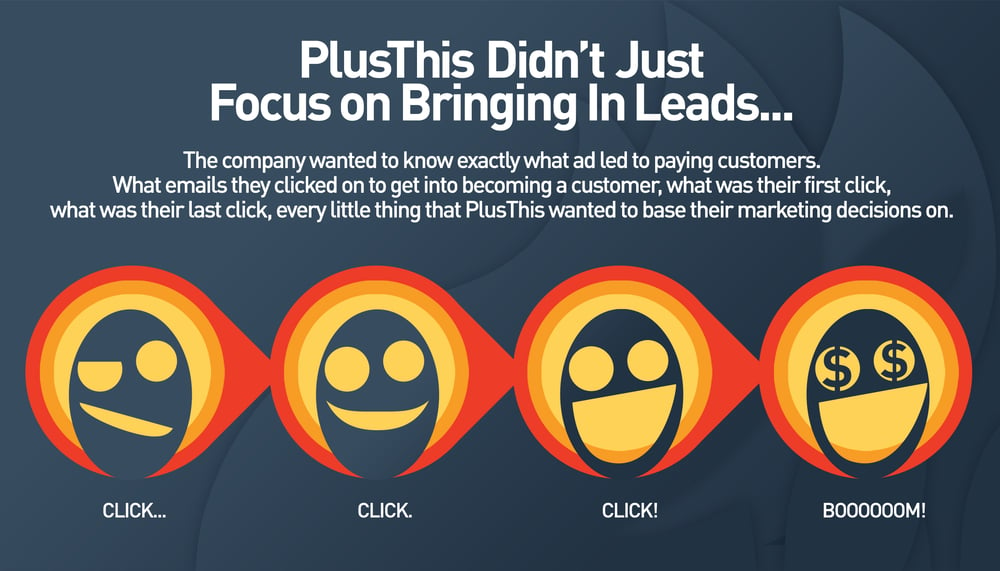 PlusThis made attribution data a priority to scale their paid advertising and manage their ad optimization efforts.
They didn't just bring in leads at an affordable cost - they turned those leads into customers.
Then they replicated the content that brought their best customers in by looking at first-click, last click, and every piece of content in between that lead to sales and ongoing subscription revenue.
Wicked is the perfect tool for any company advertising online with a subscription or recurring revenue model, because only Wicked automatically tracks new sales separately from recurring sales.
This makes it easy to tell not just how effective your marketing is for bringing in new sales, but also how well you are delivering your product and retaining customers.
Wicked Reports is a requirement now for running any kind of ads.
- Bryce Christianson, PlusThis
Results
With accurate conversion data from Wicked Report, PlusThis was able to increase their revenue from advertising by 7X while spending less time managing the data weekly.
Cut their Google Customer Acquisition Cost (CAC) in half through effective campaign optimization.

Scaling winning campaigns and cutting losers allowed PlusThis to nearly double their ROI from paid advertising.

Scaled their revenue from paid advertising by 7X.





"Having Wicked Reports lets me pull up the report right there live. We can make changes whenever we want on the fly, show exactly what numbers we need to see, first clicks, last clicks, audiences, all that, and it's really easy to optimize our marketing campaigns."