Fanatical Support
Live Chat

Support

Dedicated Customer Success Manager + Live Zoom Consulting

Wicked Insights That

Analyze Ad Spend Optimizations

Wicked Playbooks With Step By Step Action Plans

Entire Team

Rigorously Trained & Tested

On Advanced Attribution
Unparalleled Agency Support
✔

Dedicated Slack channel with entire Wicked Reports team


✔

Agency talk tracks to educate and retain clients


✔

Data scientist personalized optimizations
Wicked Reports has invented and re-imagined multi touch marketing attribution for ecommerce, course, and subscription marketers.
Google partnered with Wicked Reports to build the 1st Google smart campaign automation using CRM conversions to drive increased marketing ROI when leads take time to buy.
Facebook partnered with Wicked Reports to build the 1st Facebook offline conversion automation using CRM and Sales conversions to drive multi-channel, trustworthy view-based conversion tracking.
Increase Your ROI With Attribution Expertise
Wicked Reports is designed to deliver insights for your ecommerce, subscription, or course-based business that you can't get anywhere else.
We've tracked over $2 billion in ad spend on marketing channels like Facebook, Google Ads, and email, leading to over $5 billion in attributed revenue for our clients.
Our customers typically recoup their annual costs within 90 days or less.
Here's how attribution expertise from Wicked Reports can grow your business:
Analyze true ROI with innovative attribution models
If you can't measure the lifetime value of your marketing clicks, you lose out on leads and sales to competitors that use LTV in their attribution.
Wicked Reports combines innovative attribution models with 1st party CRM and sales data to automatically detect your most important conversions and show you the true ROI of your ad spend. Understand what works at each stage of your marketing funnel and scale campaigns that are ROI positive over time. Set up offline conversion tracking
Google designated Wicked Reports as only the 8th certified Platform API partner worldwide in recognition of our innovation with Google Offline conversion imports.
Tie offline sales back to specific ads and keywords in Google, and see your multi-channel attributed conversions inside the Google Ads manager UI. Honest Customer Conversion Data You Can Trust
Wicked Reports has partnered with Google as a Premier Platform API partner to deliver accurate
conversion
data. With machine learning, the data powers your Google campaign bidding on auto-pilot.
Wicked Reports has also partnered with Facebook as a Platform Marketing Partner to power over $1 billion a year in Facebook Customer Lifetime Value custom audience capability.
With Wicked Reports, you can identify where your most profitable customers are coming from and apply what you've learned to future prospects based on reliable
conversion
data.
Here's what makes Wicked Reports the best at what we do:
Wicked Reports is for your business…
If you want to stop wasting your ad spend because you can't accurately measure the long-term ROI of your campaigns.
If you're a successful business looking to connect your lead generation efforts to your most valuable customers.
If you're tired of spending hours switching between spreadsheets just to make sense of your sales data.
If you're worried you may be missing growth opportunities because you can't see the complete picture.
If you want to identify the exact marketing messages that generate the best leads for your business.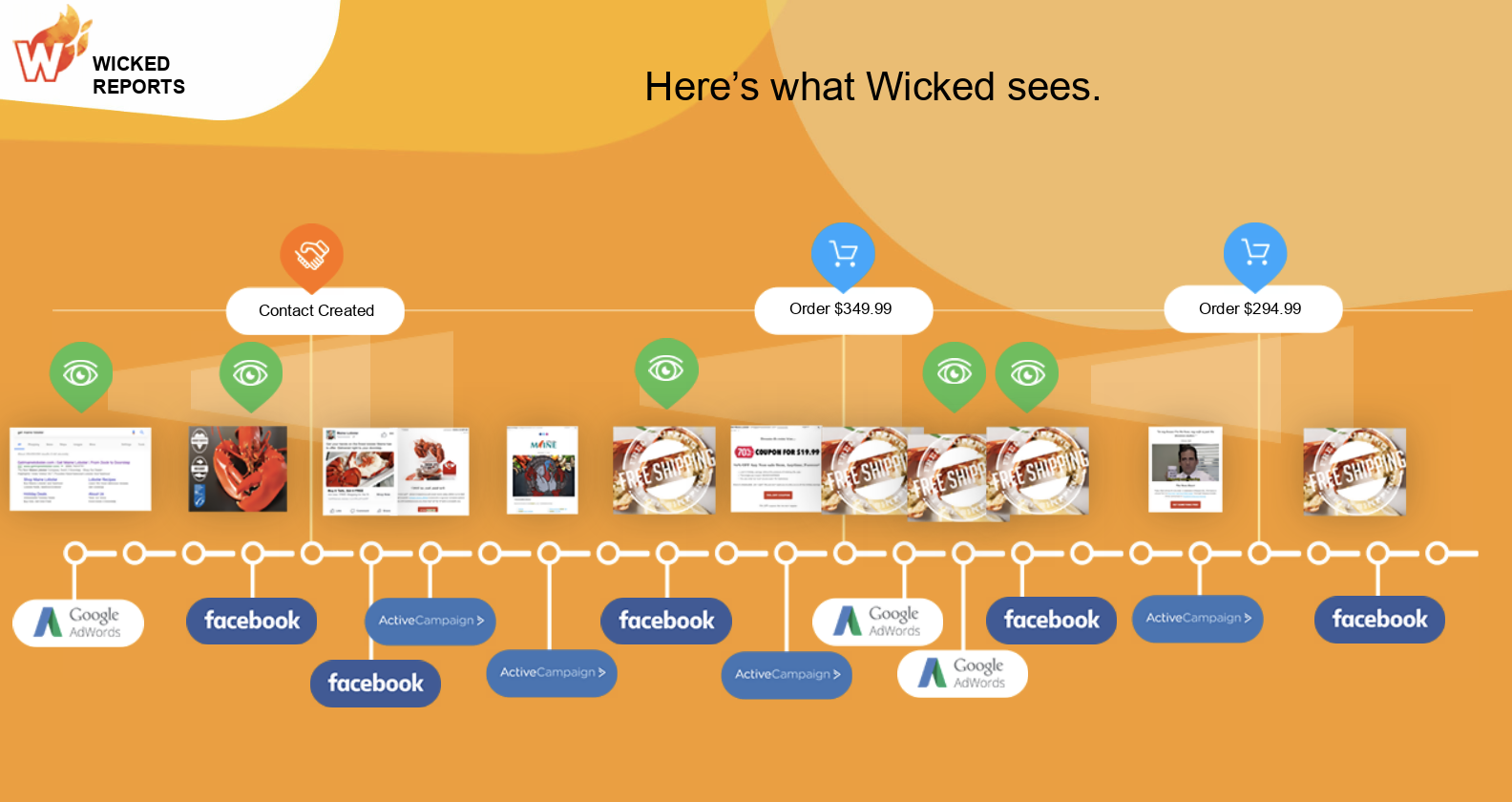 Finally, Wicked Reports is for you if you're looking for a powerful attribution modeling that shows you honest conversion data you can trust and act on.