Amazon Attribution from Facebook, Google, Email and SMS marketing made easy
⦿ Compare Shopify vs Amazon store performance
⦿ Accurate ad spend ROI to the ad level
⦿ Ad-level optimization data from your off-Amazon marketing that drives sales on your Amazon store
Shopify vs amazon performance
Get the tale of the tape on Google, Facebook, Email, and SMS performance
when driving sales to your Shopify store vs your Amazon store
Easy, accurate Amazon revenue attribution from Paid & Owned Media Marketing
Wicked Reports makes it easy and fast to set up and profit from Amazon attribution:
⦿ Our solution provides ad spend ROI at the ad/audience/keyword level for advanced optimizations on your paid media

⦿ The store comparison reporting shows the revenue and profit driven by your Amazon store vs your Shopify store

⦿ Wicked fast integration allows one-click application of the Amazon tracking template needed to see ROI at ad level
Clarity on where to scale, or cut, ad spend on Google & Facebook traffic driving to your Amazon store
ROI optimizations at the ad level
Optimize and scale your ad spend on the top performing Facebook adset, Google audiences and keywords, and Facebook ads





Cut ad spend on vanity clicks that don't convert





Measure impact of SMS and email on Amazon store sales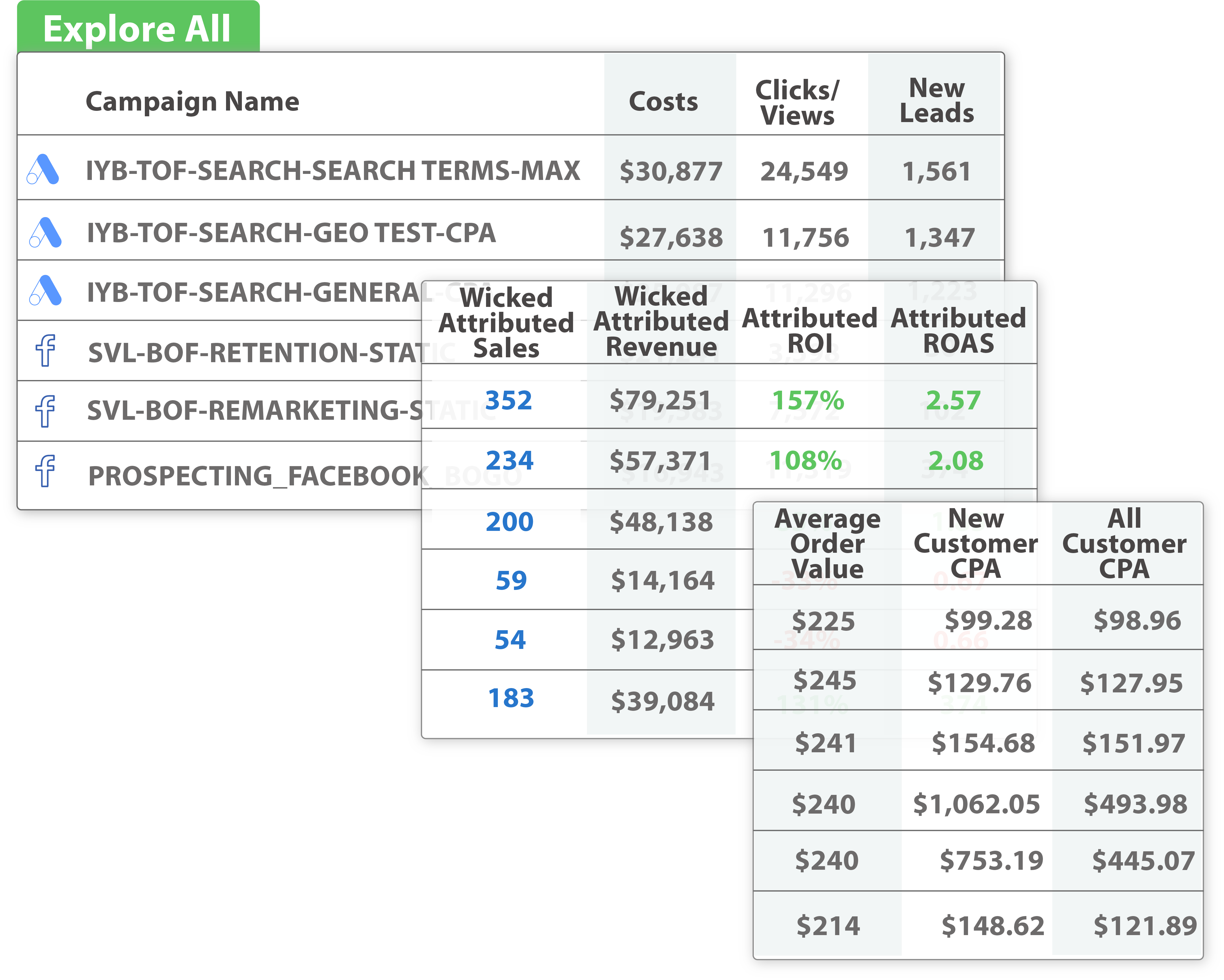 "Nothing is more important than knowing which marketing vehicles are working and which aren't."
Chuckie Gregory


"I now have a compass that has enabled me to discover spend amounts for max ROI and profit."
Mark Murrell


"Having an attribution model [from Wicked Reports] that is directly tied to Shopify is crucial."
Robert Walker GO WAY BEYOND OTHER AMAZON ATTRIBUTION SOLUTIONS

Easy, 1-minute Amazon Attribution integration

Connect Ad Spend ROI to post 14 day click conversions

One-click tracking parameter insertion on your ads

Real Google & Facebook ad spend for accurate ROI & ROAS
ROI at Ad Level
Clarity on where to scale or cut ad spend on Google & Facebook traffic to your Amazon store


⦿ Optimize campaigns where the keywords and adsets are driving the profit
⦿ Cut ad spend on clicks that don't convert
⦿ See actual ROI from real ad spend, clicks, and sales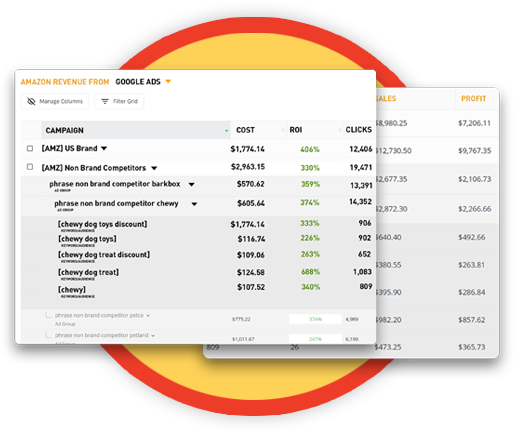 Pre-built integration takes 1 minute
Coding up an API for revenue attribution is brutal
No more puzzling conversion data - you can verify every conversion because it's based on actual Amazon revenue.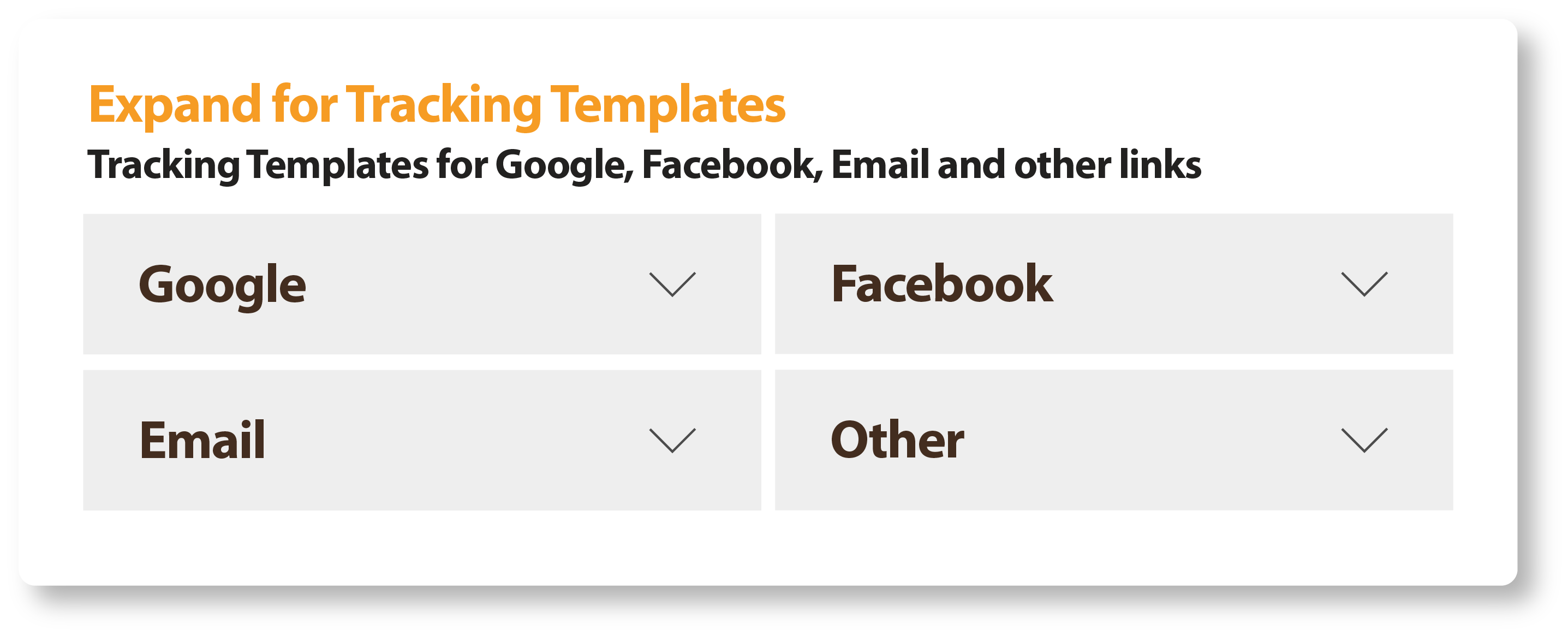 Fanatical Support


⦿ 24/5

Live Chat

Support
⦿ Dedicated Customer Success Manager + Live Zoom Consulting
⦿ Wicked Insights That

Analyze Ad Spend Optimizations
⦿ Wicked Playbooks With Step By Step Action Plans
⦿ Entire Team

Rigorously Trained & Tested

On Advanced Attribution
MARKETING ATTRIBUTION
PROBLEMS & SOLUTIONS