- Case Study -
UMZU
How UMZU Achieved Nearly 200% Revenue Growth in 6 Months and Became a Top 5 YouTube Marketing Team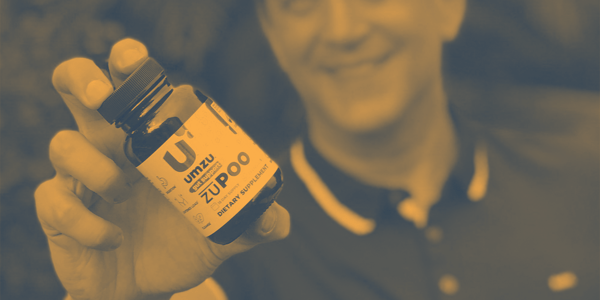 UMZU Needed Accurate Marketing Attribution
UMZU is an ecommerce health supplement subscription service with products for helping men and women balance their hormones.
The company was founded by Christopher Walker, who cured his own hormonal imbalances caused by a pituitary tumor using these natural supplements.
Since then, UMZU has grown to help millions of people naturally reclaim their hormonal balance through clinical research-backed products.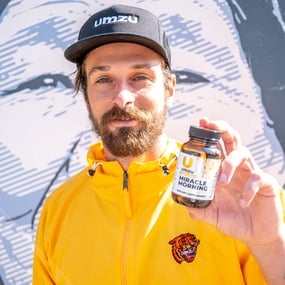 Even with their successes, the UMZU team was frustrated. They discovered that ad platform data was not giving them the information they needed to get positive ROI on their ad spend.
Ad Manager just didn't have the right attribution models and lacked the cross-platform attribution needed to expand their business.
UMZU wanted a reliable, accurate source of attribution data that could help them determine what channels, campaigns, and ads were working and which ones needed to be turned off.
Without this, it was difficult to make paid advertising positive ROI.
When the company started with Wicked Reports, all of their paid advertising channels were running at negative ROI and it was hard to justify continuing to dump money.
That is why UMZU started using Wicked Reports.
After just six months with Wicked Reports, UMZU was positive ROI on paid advertising and had more than doubled their revenue.
The growth continued to accelerate, too. Annual revenue went up roughly 180%.
Goal
UMZU needed to get to the next level, but they didn't know which paid ad channel would get them there.
Once they had access to Wicked Reports, it was easy to see which platform was killing it for them.
Without having to rely on guesswork, it was easy to reach their $5 million revenue month goal after years of struggling to achieve this.
%
Doubled their revenue within 6 months of using Wicked Reports
%
43% reduction in Cost Per Lead (CPL) while maintaining virtually the same Customer Lifetime Value (LTV)
How UMZU Doubled Their Monthly Revenue
UMZU knew they needed three things to improve their paid advertising results:
More ways to look at the data using different attribution models.

Ability to see attribution across platforms to compare results.

More accurate, reliable data for making solid marketing decisions.
The ad platforms just weren't capable of providing these three things that are critical to the success of ecommerce companies.
In addition, UMZU was concerned that the data from each platform was favoring that platform. They knew the sales data didn't add up and multiple platforms were taking credit for the same sale. This made it hard to determine which channels were getting the best results.
Wicked Reports was able to provide UMZU with the ability to look at ROI attribution in multiple ways in an objective way to ensure the data was fairly attributed.
Some of the critical Wicked features that UMZU found helpful were:
Get Accurate Data: Having an attribution model that is almost directly tied to Shopify revenue.
See The Forest Through the Trees: The ability to zoom out and look at the Full Impact ROI has helped the UMZU team stay in in "full funnel" mode instead of just looking campaign by campaign.
Deep-Dive Data Analysis: UMZU used the ability to observe the influence that YouTube campaigns have on Brand Search (for example).

The results for UMZU were incredible.
They were able to double their revenue within six months of using the Wicked Dashboard to analyze their data daily.
UMZU also scaled up to be in the Top 5 YouTube Marketing teams in the world using Wicked Reports.
"Ad platforms inflate their own reporting and fail to take cross-platform touch points into account. For the same reason you need an impartial referee in a sporting event, you need Wicked Reports."
~Robert Walker, UMZU Chief Growth Officer