- Case Study -
The Lido Agency
Learn how The Lido Agency cut their ecommerce client's

cost per acquisition by 237% with Wicked Reports.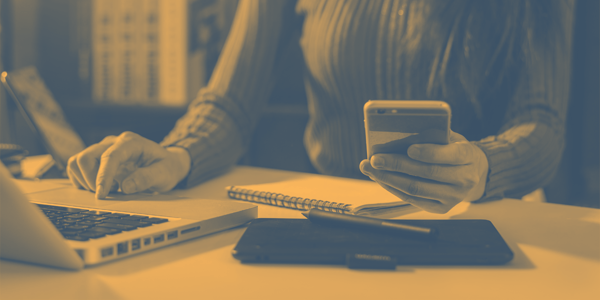 Utilize Wicked Reports' multi-channel attribution to measure and scale your Facebook campaigns with confidence.
Who is The Lido Agency?
The Lido Agency is a Facebook ad and social media management agency in Texas. They work with businesses of all sizes and budgets to drive traffic and grow online.
Each marketing solution they recommend is designed to meet the individual needs of their clients, including their budgets and goals.
One of their clients, Sober Sis (a sober-minded support community using Stripe and PayPal to sell their products online and ActiveCampaign for their CRM) was looking to run a successful Facebook marketing campaign.
The Lido Agency manages each aspect of Sober Sis' Facebook campaigns, from writing high-converting ads to creating custom audiences and split testing.
Goal
Sober Sis was already spending from $30k to $50k a month on Facebook ads, but was struggling to scale using Facebook's existing attribution tools alone.
The Lido Agency used Wicked Reports' multi-channel attribution tracking tools to help Sober Sis:
See more attribution points outside of Facebook

Attribute sales to various touchpoints in the customer journey

Show how their Facebook ads were driving sales (in the short and long-term
$
Helped OptiHealth reduce their CPA from $90 to $38.
$
Grew their monthly profits from $54,000 to $91,000.
%
Drove a 237% decrease in Facebook Ad Cost-Per-Action
Strategy
Facebook's pixel is a snippet of code that lets advertisers track sales activity and create custom audiences.
But Facebook's single channel view attributes all conversions to its network, even if they actually play a minor role in the sale.
Facebook's tracking pixel also can't attribute recurring revenue. This meant that, for OptiHealth, other marketing channels were being undervalued.
Pescosolido Marketing needed to see attribution points outside of Facebook to help OptiHealth identify and scale their winning campaigns.
That's where Wicked Reports came in.
Why Wicked?
With Wicked Reports, Pescosolido Marketing can track the value of OptiHealth's ads across the customer journey and accurately attribute recurring, long-term revenue — something that Facebook simply can't do.
Wicked Reports has helped Pescosolido Marketing reduce CPA costs for OptiHealth by optimizing campaigns that deliver high value customers over time.
Wicked Reports connects ad spend, clicks, CRM conversions, and sales conversions using their patent-pending multi-touch attribution platform to provide these insights.
"Wicked Reports gives us way more data and attribution points than Facebook does. We also love how Wicked Reports shows the customer journey, which is always great to share with our clients [to show] their Facebook ads are working."
Michelle Pescosolido, co-founder of Pescosolido Marketing

Results
Here's how Pescosolido Marketing helped OptiHealth turn their Facebook campaigns into a massive success:
Implementing Wicked Reports reduced their CPA costs from $90 to $38 after only two months from using the software.

Took their profits from $54,000 in the first month to $91,000 in the third month — their most profitable month for the entire year.

Attributing lifetime revenue to marketing clicks across the customer journey allowed them to scale winning campaigns.



"The main reason why I decided to use Wicked Reports and recommend it to our clients is because as an agency owner I wanted to be able to scale effectively. A lot of our clients who come to us have always had trouble scaling based off of Facebook attribution and their metrics"
The Lido Agency