- Case Study -
Trifecta Nutrition
Learn how Trifecta Nutrition has grown over 9x in annual recurring revenue with Wicked Reports.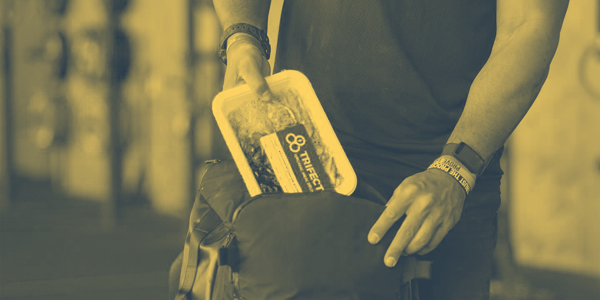 Get a full picture of the customer journey and scale with confidence using Wicked Reports' LTV tracking and revenue attribution tools
Who is Trifecta Nutrition?
Trifecta Nutrition is the nation's largest organic meal delivery service. The company uses Wordpress and WooCommerce to manage their ecommerce subscription business and HubSpot to track their customer data.
They offer a variety of macro-balanced meal plan options, including keto, paleo, vegan, and clean eating to health conscious individuals and athletes — all at an affordable price.
Some of the top UFC and CrossFit athletes, including Urijah Faber and Brooke Ence, rely on Trifecta Nutrition to fuel their training and meet their macronutrient goals.
Goal
Trifecta Nutrition is an ecommerce subscription-based food delivery service. A lot of their leads take time to buy, so they needed a way to track both long-term sales as well as tie recurring revenue to clicks to inform their marketing decisions.
They needed to...
Understand the entire customer journey across all their marketing channels

Measure the ROI of their marketing campaigns and track customer spending over time

Attribute recurring subscription revenue back to the marketing campaign that created initial awareness, new leads, and re-engaged leads

Show conversion data to their stakeholders in an easy-to-understand manner
%
Grown over 900% in ARR since using Wicked Reports
Instagram followers tracked and tied to revenue.
$
Ad budget saved through scaling only winning campaigns
Strategy
Trifecta Nutrition, like many ecommerce subscription businesses, relies on multiple marketing channels to reach their audience.
They understand that each customer has their own individual journey and that some leads may take longer to buy than others.
Unfortunately, their existing reporting solutions could only track one-time sales.
To scale their business, they needed to see the full picture of their sales and marketing funnels. They needed to see every traffic and lead source and connect them to recurring LTV and revenue.
So they turned to Wicked Reports.
Being able to see their buyer's entire journey as well as re-optin points and subscription value has allowed Trifecta Nutrition to address gaps in their marketing.
These insights have allowed Trifecta Nutrition to measure the long term value of their marketing efforts and re-invest in campaigns they initially thought were failures.
Why Wicked?
A lead can take weeks or even months to convert.
Wicked Reports is the only solution that can attribute recurring LTV back to each traffic source and lead generation campaign and show the true ROI over time.
Wicked Reports' tracking tools mean that Trifecta Nutrition can confidently invest in campaigns that look initially unprofitable but become wildly profitable over time.
Trifecta Nutrition relies on Wicked Reports to measure marketing ROI across multiple touchpoints over time.
For instance, with 282,000 Instagram followers, Trifecta Nutrition is constantly working with influencers to generate traffic and grow their business. Wicked Reports enables them to track organic and paid traffic from Instagram and tie revenue to that traffic.
"We've grown 900% in the past three years. I can't imagine us achieving that level of success in our marketing efforts without having the visibility that Wicked Reports affords us."
- Tessa Bicard, Marketing Director at Trifecta
Results
Here's how Wicked Reports has helped Trifecta Nutrition grow their ecommerce subscription business:
The brand has grown over 900% in ARR in the three years since they started tracking their marketing and advertising campaigns with Wicked Reports.

Tracking conversion points in the customer journey allows them to identify and address gaps in their marketing and advertising strategy.

Being able to tie recurring revenue to clicks allows them to scale campaigns that deliver high value customers.

"I've never before used a piece of software that empowered our whole marketing team to make smarter strategic decisions and track their effectiveness. From the organic content team writing blog posts, to social media, Facebook advertising and our partner and influencer work, Wicked Reports has one of the coveted permanent bookmarks on my browser view, and is one of the first tabs I open each morning."