unlimited Customer ltv lookback
Repeat and Subscription Revenue automatically updates full funnel ROAS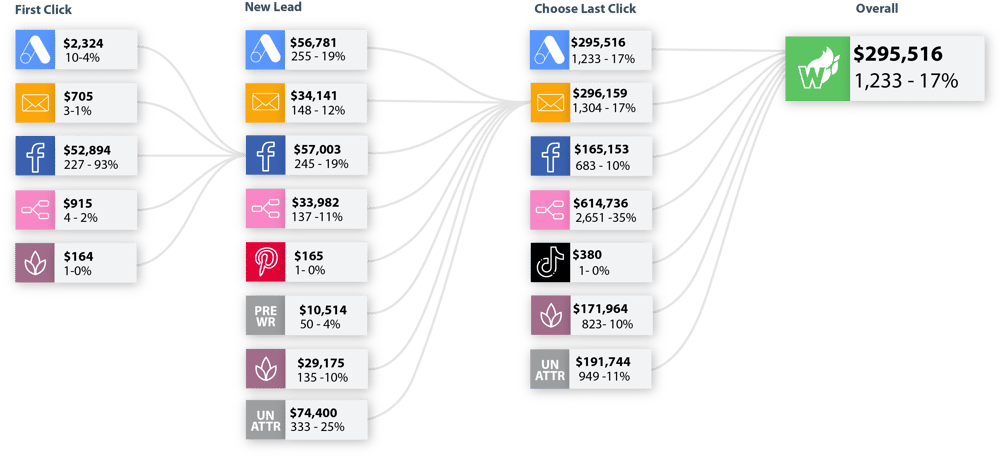 "Nothing is more important than knowing which marketing vehicles are working and which aren't."
Chuckie Gregory


"Easily save thousands per month turning down or off the wrong campaign and make tens of thousands more turning up the right one."
Bobby Stocks


"Having an attribution model [from Wicked Reports] that is directly tied to Shopify is crucial."
Robert Walker accuracy drives insights
UNLIMITED ATTRIBUTION TIME WINDOWS OPTIMIZED FOR ECOMMERCE PAID MEDIA STRATEGIES
Customer Lifetime Value impacts Ad Spend ROI - Wicked Reports has easy, advanced integrations that auto-track
Attribution Time Lookbacks 30+ days for clicks, infinite look forward for customer LTV
Attribution Models mapped to top, middle, and bottom of the funnel north star metrics
Cold vs warm traffic identified automatically





1st party tracking allows much longer time windows than 3rd party (and won't be obsolete)





Continuous update of ROI, ROAS, and LTV when subscription payments recur




Identifies top of the funnel traffic that looks unprofitable inside of ad manager reporting (but actually IS PROFITABLE once recurring revenue occurs)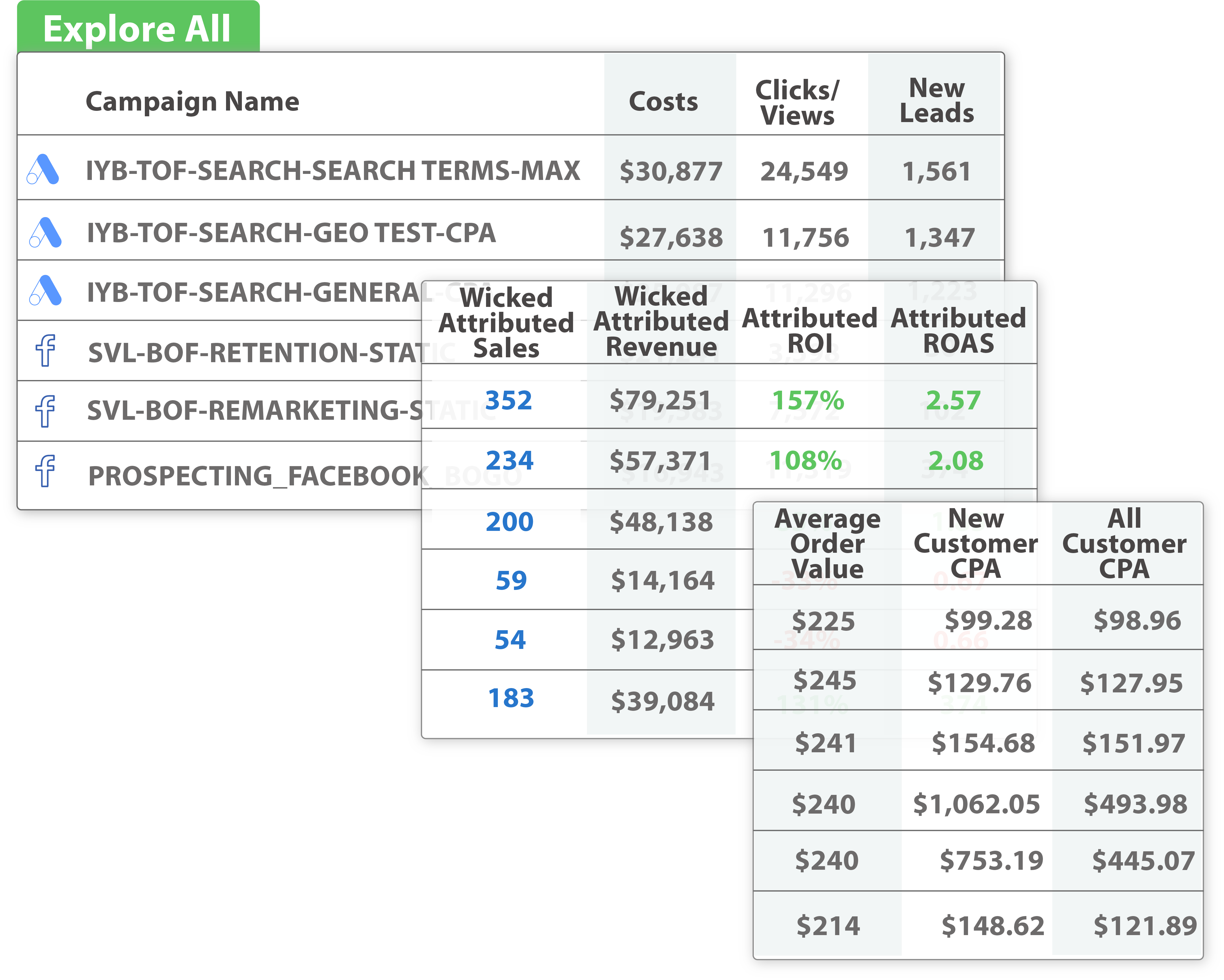 ATTRIBUTION TIME WINDOWS BUILT FOR SUBSCRIPTIONS AND POST 7-DAY CONVERSIONS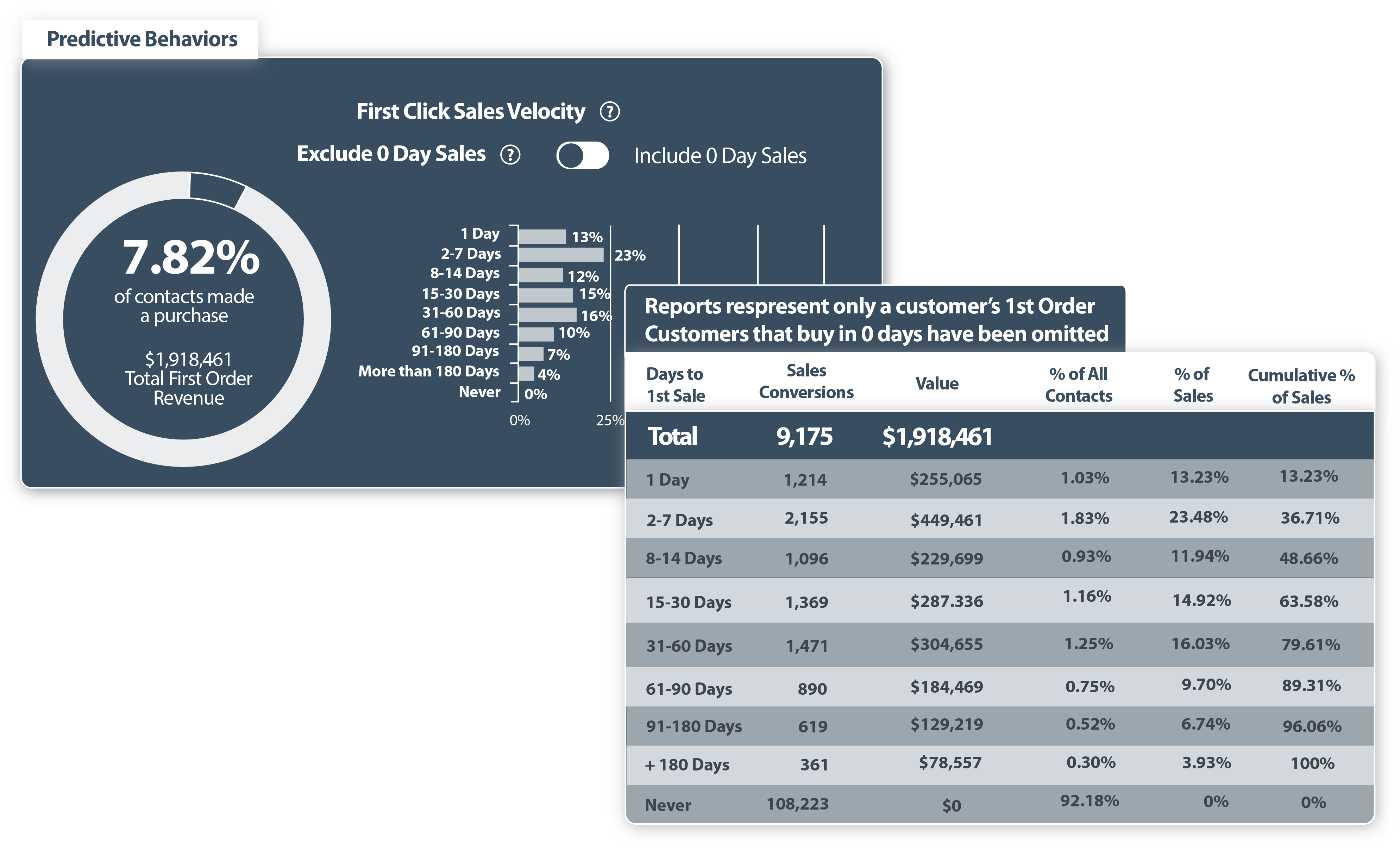 Cold traffic takes time to convert
Facebook, Google, and Microsoft Ad Platforms don't understand, attribute, or report on cold traffic ROI/ROAS correctly for ecommerce brands

RECURRING SUBSCRIPTION REVENUE IS COMPLETELY IGNORED IN AD PLATFORM CONVERSION REPORTING AND ROAS
WICKED REPORTS HAS PATENTS-PENDING IN THIS FIELD.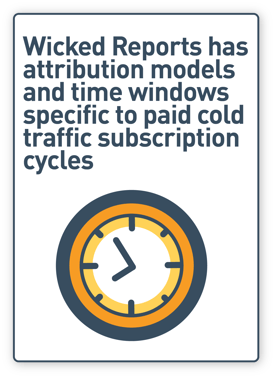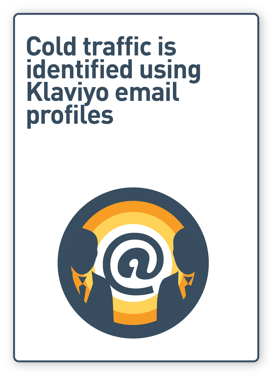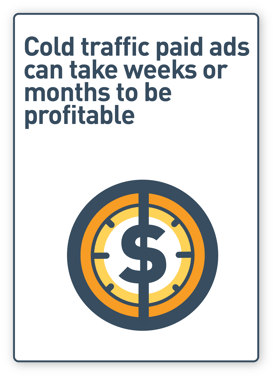 SICK OF
SPREADSHEET HELL?
You can't find clarity to optimize your ad spend without accurate data

Custom time windows on last click lookbacks

Custom time windows on new lead email optin capture lookbacks

Infinite look forward on cold traffic campaign revenue attribution

Infinite look forward and automatic detection of subscription revenue
Advanced Customer Lifetime Value Reporting
Shouldn't your attribution reporting be built on your best customers with the highest customer lifetime value?
See ROI impact on Google & Facebook campaigns that capturing Klaviyo email optins but have delayed Shopify & ReCharge sales conversions

Find most and least profitable months

Leverage LTV in your customer acquisition strategy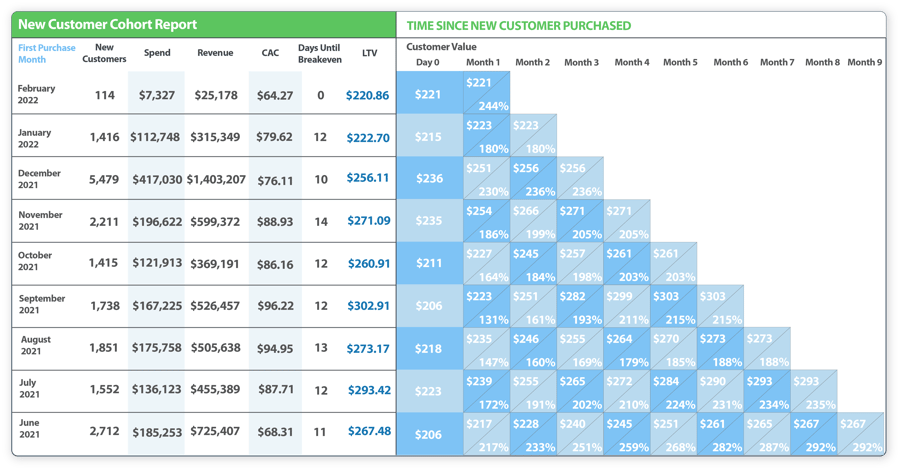 Fanatical Support


⦿ 24/5

Live Chat

Support
⦿ Dedicated Customer Success Manager + Live Zoom Consulting
⦿ Wicked Insights That

Analyze Ad Spend Optimizations
⦿ Wicked Playbooks With Step By Step Action Plans
⦿ Entire Team

Rigorously Trained & Tested

On Advanced Attribution
MARKETING ATTRIBUTION
PROBLEMS & SOLUTIONS