powerful marketing

attribution

Understand what your data is telling you, then optimize your entire marketing funnel



•

Stop flying blind on Ad Spend Decisions


•

Invest Ad Spend in High ROAS campaigns you can prove


•

Visibility & Insights into TOF/MOF clicks that drive last click sale


•

Real-time live conversion data
mapped to ad spend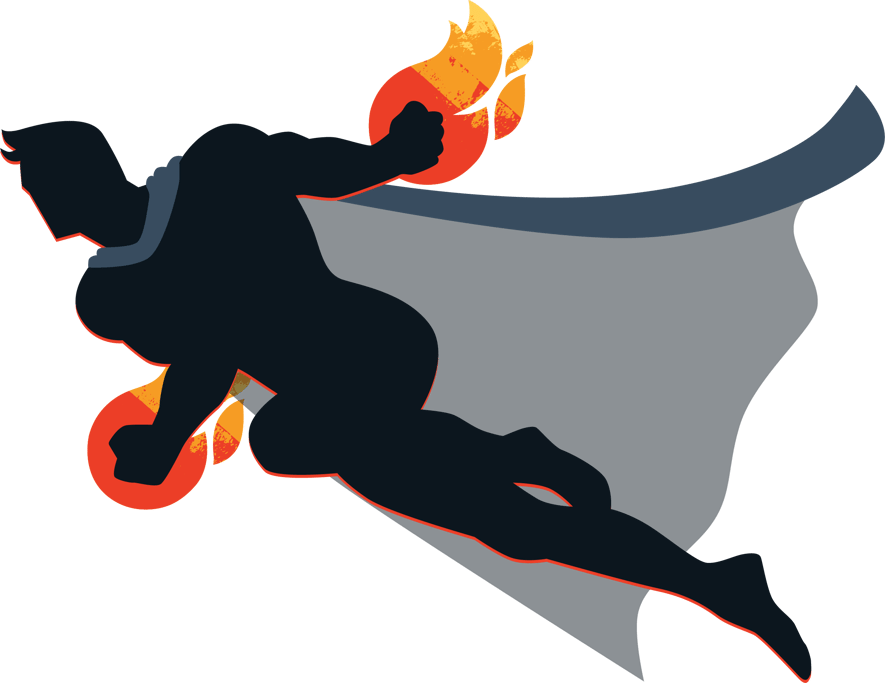 A SINGLE SOURCE OF TRUTH
ALL YOUR MARKETING DATA FROM ALL CHANNELS,

ALL IN ONE PLACE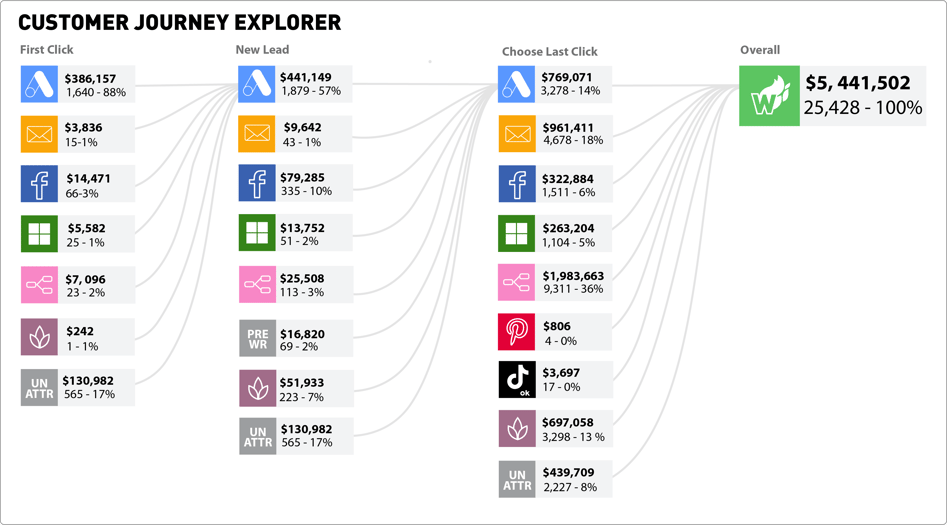 UMZU achieved nearly 200% revenue growth in 6 months and became a Top 5 YouTube Marketing Team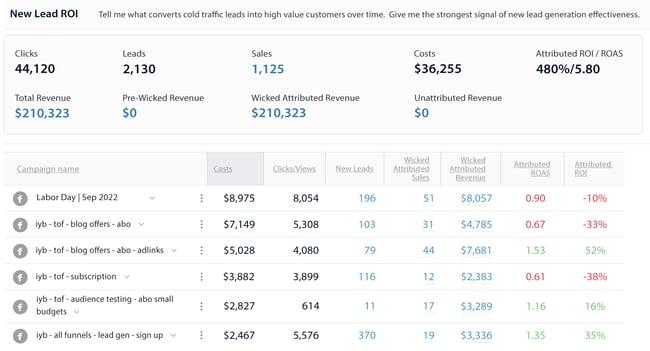 Patent-pending Top of the Funnel Attribution
Where do I invest to find cold traffic when the ad platforms aren't measuring effectively?
See which cold traffic channels, campaigns, audiences, and ads drive future customer LTV at a profitable ROAS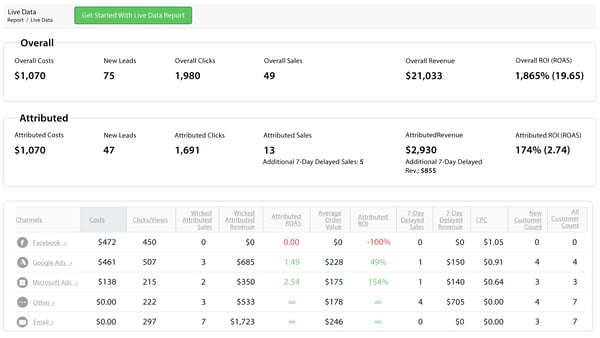 Live Conversion Data
Is that new campaign driving sales today?
Real-time visibility into CRM and Sales conversions and same day ROAS results.

Facebook View Through Conversions
Do Facebook video and BOF ads impact my sales if no clicks occurred?
Set confidence in view impact and get visibility into the bottom of the funnel view.
BEFORE Middle Funnel Assisted Conversions:

AFTER Middle Funnel Assisted Conversions:

Critical Middle Funnel Conversion Tracking
Are last click sales attributed to Google Branded Search, SMS, Email or the dreaded "direct" (leaving lower paid media ROI)?
Find the all important clicks before the last click so you can continue to invest in the vital feeder campaigns that led to the final conversion.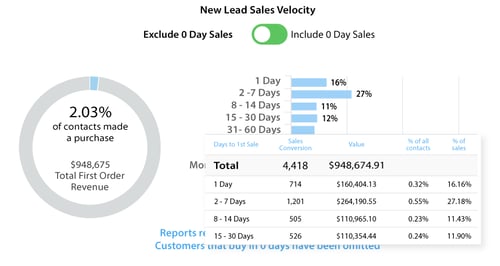 Cold Traffic Conversion Time Analysis
Are you turning off campaigns that just need time to profit?
Wicked Reports has deep analysis of your CRM and Cart conversions to determine cold traffic conversion time.

Guidance on the insights and impact of this analysis when acting on cold traffic paid ad media.

Customer LTV Analysis
What can I learn from my current high value customers to find my next best customers?
Slice and dice your customer attribution data to create customer segments for discovery, understanding and targeting (coming Q4).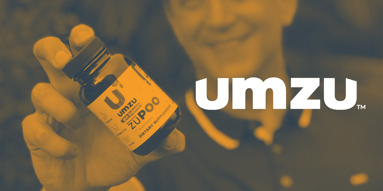 UMZU FOUND ACCURATE MARKETING ATTRIBUTION and scaled

revenue by 200% in 6 months